Date: 17/03/2014 | Posted by
John Garton
---
David Dodge is the man behind Vienna Bakery, he has a lifetime of skill and knowledge about the bakery business. As well as supplying local shops, restaurants and hotels around the island, Vienna Bakery also have a very popular shop in The Central Market. Here, David tells us a bit more about his story and his passion for real bread.

My name is David Dodge, I was born and educated in Jersey.  I was raised with the smell of fresh bread in my nostrils and flour in my veins! My father, Bob, managed Orvis' Bakery in Beresford Street. 
In 1960, Bob and my mum, Peggy, founded the Vienna Bakery in a Continental style bakery in Georgetown, originally built by Henri Ori in the 1930s. We were faced with many challenges when Dad passed away when I was a teenager. Then and now, both the family, and the amazing dedicated team, are the real backbone of the business. We honour the principles and timeless traditions of local, real, freshly baked bread.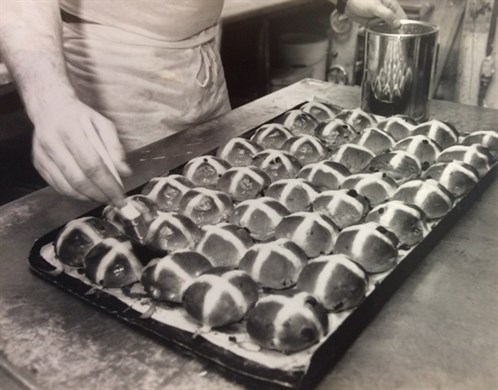 These days, most of my work time is spent on planning. My cooking is mostly confined to my own kitchen at home. I'm still an early riser and come into the office ahead of the rush and head home for a siesta.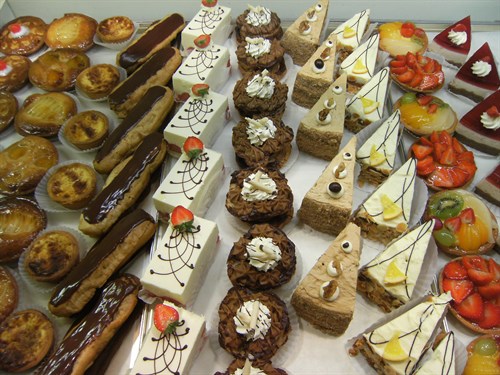 The most popular items we produce are crusty breads and Vienna morning goods (viennoiserie), as well as  a huge variety of traditional bakery goods from Jersey, France and breads from around the British Isles. 

We supply local stores, restaurants, hotels and sandwich bars around the Island. We are waiting for the green light for an exciting new project and major refurbishment of our shop in the Central Market. We hope to have a lot more baking in front of the customers and possibly baking classes.
To keep up to date with the exciting new developments at Vienna Bakery, like their facebook page here: facebook.com/viennabakeryjsy
The Vienna Bakery website is here: www.vienna.je

And, of course, look out for Vienna Bakery goods when you are out shopping, or pop in to the Central Market to visit the shop.