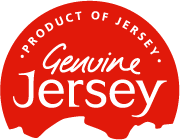 Welcome to Genuine Jersey
In Jersey, we're a little island with a big spirit, and although things still feel a little uncertain at the moment, we want to keep you informed about how everyone can continue to enjoy  local produce and products, whilst still being socially responsible and following guidelines.
Please explore our website and follow us on social media to keep up to date. Use these resources to see how our amazing producers are adapting to support you, in and out of your home. Let's stand together, look out for each other and not forget about all the wonderful things our island has to offer.
Jersey is famous worldwide for its breed of cow, superior quality milk and the prized Jersey Royal new potato but the Island can also be proud of an abundance of fresh, seasonal produce and a variety of skilled craftsmen and artists who create a range of excellent products.
To enjoy the best of what Jersey has to offer, islanders and visitors alike should look for the Genuine Jersey Mark – a guarantee of local provenance.
Products carrying the distinctive red Genuine Jersey mark include dairy goods, fruit and vegetables, herbs and salads, meat and poultry, fish and shellfish, pottery, wines, ciders, spirits and beers, jewellery, needlework, decorative stonework, wooden artefacts, glassware and artwork.
Genuine Jersey produce and products can be bought in the main shopping centre in St Helier and outlets Islandwide – including galleries, studios, tourist attractions and heritage sites, farm shops and markets and sampled in restaurants, pubs, cafes and from ice cream stalls.
Genuine Jersey was launched in 2001 to promote the diversity and quality of local produce and products. Since the Association started it has attracted a loyal and enthusiastic membership. While some members ensure the survival of Jersey's heritage and traditions others are at the forefront of introducing pioneering farming methods, new crops or exploring previously untapped international markets.