Date: 14/04/2014 | Posted by
John Garton
---
Gosia Hyjek is a photographer who has a passion for the natural environment. When Gosia moved to Jersey she was delighted by the beautiful landscape and friendly people, and set up her photography business, Light Atelier. Gosia told us more about her story and her work.
Hi, my name is Gosia Hyjek. I've been in Jersey since 2009, I graduated from University in Kielce, Poland, with a bachelor degree in Geography, but photography and graphic design have always been my big passion. I think that the experience I have gained through my study of Geography has helped me towards an understanding of the beauty of the landscape and world around me. As Ansel Adam said - "You don't make a photograph just with a camera. You bring to the act of photography all the pictures you have seen, the books you have read, the music you have heard, the people you have loved."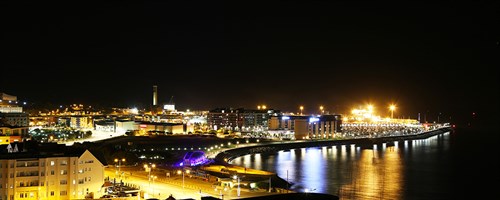 I opened Light Atelier two years ago and in that time have developed a wide range of photography such as landscape, portrait, aerial, commercial, events, wedding and reportage; as well as graphic design and website designs. I'm still developing my skills and currently I'm working on short commercial films. Of course I couldn't have done all of these things of my own, I work with Pawel Hyjek, my husband, who helps me by taking care of the equipment, and operating a quadrocopter for the aerial photography. Pawel is very often my inspiration as well.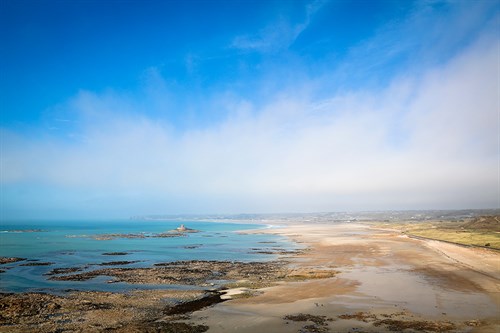 All the time, I look at the world around me as though I was looking through my camera lense. I cannot turn back time, but I can make it stand still - in my photographs. Small, special moments are unforgettable for me, so why not immortalise them? Jersey is full of beautiful moments, the early morning light, people's smiles and laughter, the lovely flying people in St Ouen, the island's beautiful natural landscape, and even the foggy weather, it's all too important to miss or forget. I have created several photography collections about Jersey, the most popular of these has been "Jersey. From dusk till dawn."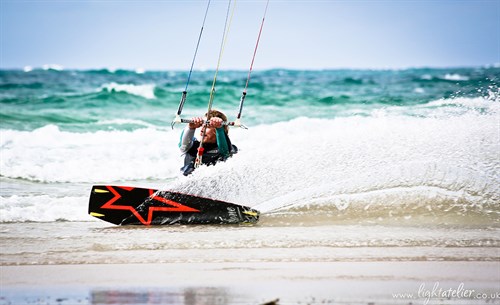 The beauty of my job is that the every day is different. There are days when I photograph landscapes, or do aerial or sports photography. The next day, I might be photographing a Jersey wedding, an event, or portraits of couples, families or newborns. Also there are the days when I concentrate on design so I spend all day just in front of a computer. I get so excited about meeting new people and doing more and more challenging projects!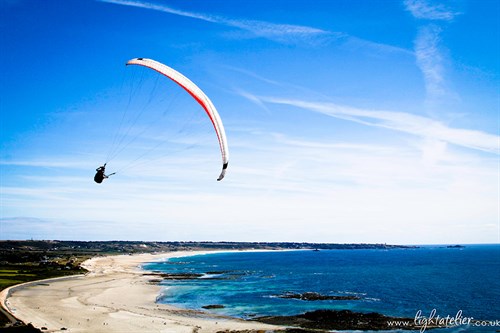 You can view and order my work on my website or facebook page. Also some of the canvas and mounted prints are displayed in the La Siesta Tapas & Bistro in St Helier. This year I'm going to open a studio in Jersey where you will be able to view all the collections and arrange photo shoots.