Date: 22/08/2016 | Posted by
John Garton
---
Rachel Concannon is the proprietor of Rachel's Textiles Studio in St Helier. Growing up on a Jersey farm, Rachel spent a lot of her spare time sewing. Today her business is focused on sharing her passion with others, both through teaching and by making and selling a range of unique textile art gifts.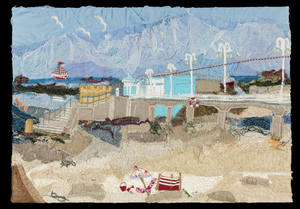 Rachel's Textile Studio has been open for two years, as Rachel says "It has been an amazing two years. Every day is full of joy and excitement and I never know what will happen when I walk through the door in the morning. I love the teaching, the variety of products that are available for anyone wanting to sew and best of all creating innovative products that are stitched to a high standard."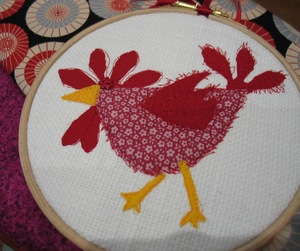 Rachel describes her work "I make all sorts of mostly fabric products from pin cushions to Textile art: all are a little it quirky and unique and they are not available elsewhere or online." There are no production lines or repeat products, so each product is a unique piece of art. Her pin cushions for example may have similar features but each is made with a different material and decorated in a characteristic way. Rachel's mice and cup cake pincushions and various bags have proved to be very popular with customers.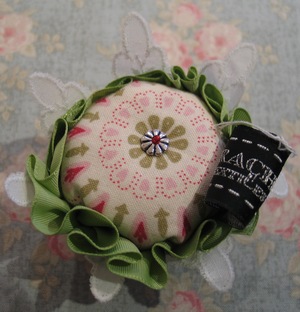 Rachel set up her Studio to help encourage more people to get stitching, her shop in Colomberie supplies a range of haberdashery, fabrics and trims as well as offering a choice of sewing and creative textiles classes for students and adults of all levels throughout the year. Even if you don't sew, you can usually find a perfect ready made present, hand crafted by Rachel, for that special occasion.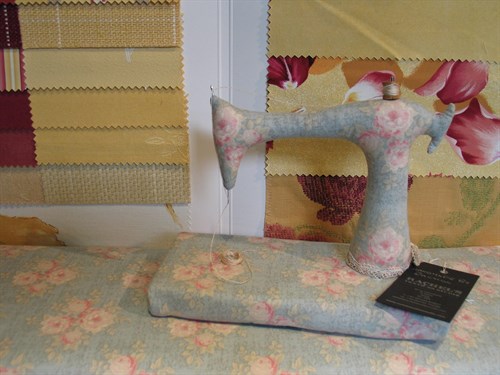 Keep up to date with Rachel's Textile Studio online at her website www.rachelstextilestudio.com
Facebook: RachelsTextileStudio
Instagram: rachelstextiles
Twitter: RTextilesStudio