Date: 02/10/2016 | Posted by
John Garton
---
Lorraine is a self-taught paper cutter and papercut designer. She produces a range of products including personalised wedding and christening papercuts. 
Said Lorraine: "I've lived with depression since I was 14 and also have Systemic lupus erythematosus, also known as lupus, which can be really debilitating during a flare. I have always been a keen crafty person, but have flitted from craft to craft … my family know me as the world's slowest knitter: ten years for a pair of gloves! I found papercutting online through the amazingly talented Louise Firchau, aka Paper Panda, and had a go at one of her templates. That was it!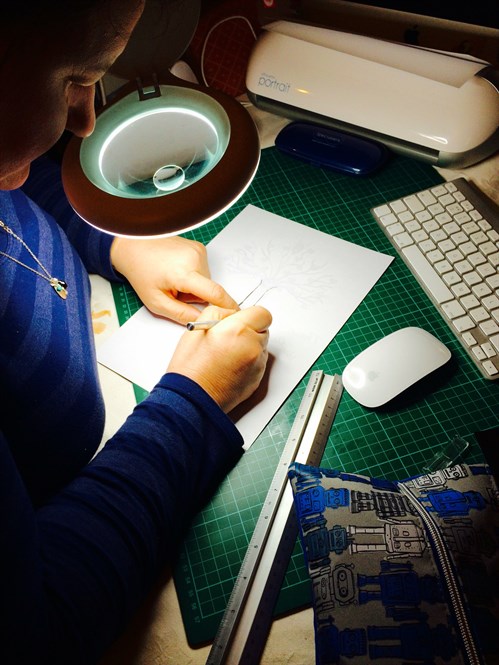 "I find that the concentration that goes into the creation of a papercut allows my mind to freewheel away from negative, depressive thoughts and anxiety. Even when I'm not actually working on a design, or not able to, my brain is continuously working out bits for the next one.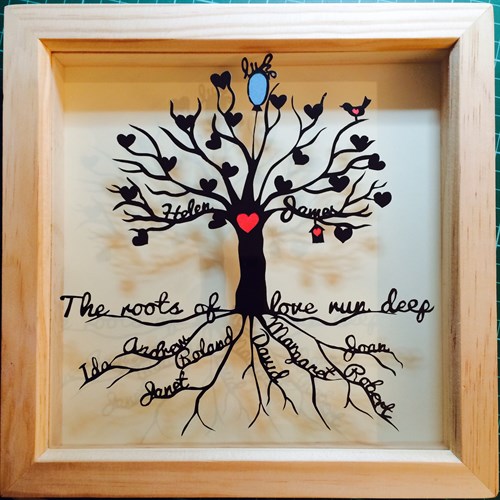 Papercutting is a good therapy for me and the lovely feeling when you've worked for a week on a commission and the recipient is really happy with it is great, too! I also belong to two online papercutting communities, which are incredibly supportive and helpful - it's good to have friends who are working in the same field as you, when there aren't many locally."
Lorraine's work can be purchased online from her Etsy shop here: Crafty Makery