Date: 26/09/2016 | Posted by
John Garton
---
Kirstie Taylor creates stunning cupcakes and celebration cakes using local ingredients. Kirstie returned to Jersey earlier this year, after living in London for 6 years and running her successful bakery business, Flour Patisserie, out of her London home. Now back on the island, Kirstie's cakes are filled with locally sourced butter, eggs and other ingredients as Kirstie explains: "We have such amazing ingredients produced here in Jersey, that it would be a shame not to use them. I think that supporting local suppliers and using local ingredients is great for the island. Showing customers that you are supporting fellow islanders does help with sales as they can see the high quality of the ingredients you use which makes the quality of the finished product better as well." Kirstie also creates a "Made Without" range, where customers can select either gluten free, egg free or dairy free cupcake options.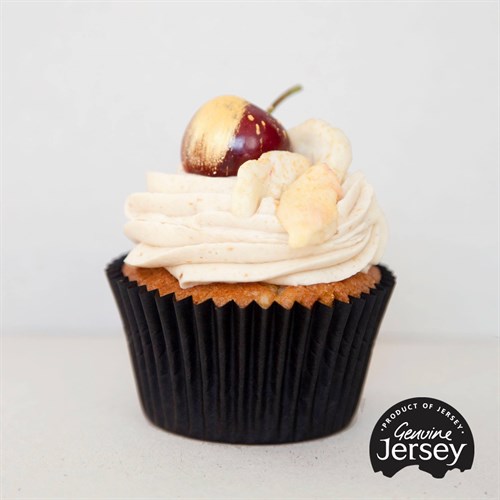 Kirstie studied for a degree in fashion photography at the London College of Fashion. After graduating, she went on to gain a further degree in French Patisserie at Le Cordon Bleu London. While studying Kirstie also worked in a North London bakery as a cake decorator, this intensive training meant that she was well placed to open her business selling delicious and stylish-looking cakes.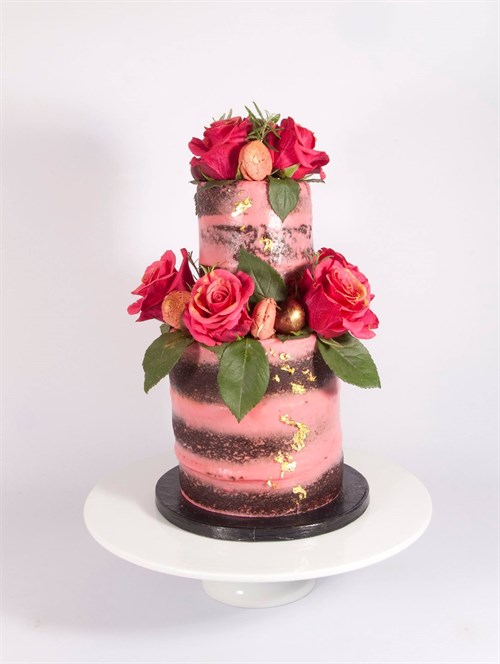 "It's hard to describe a typical day at work as everyday is different," says Kirstie. Her week is carefully mapped out: Mondays are for picking up ingredients from local suppliers. Tuesday is for fulfilling smaller orders such as tasting boxes for weddings. Wednesday is all about cupcake and celebration cake orders, as well as starting to prepare for weekend markets, making homemade fillings such as salted caramel and Kirstie's own nutella. Fridays baking begins at 7am and lasts all day, baking all of the flavours for Saturdays markets. As an example of the number of cupcakes she bakes each week, Kirstie says that "I baked 504 cupcakes for our market on King Street sold them all!"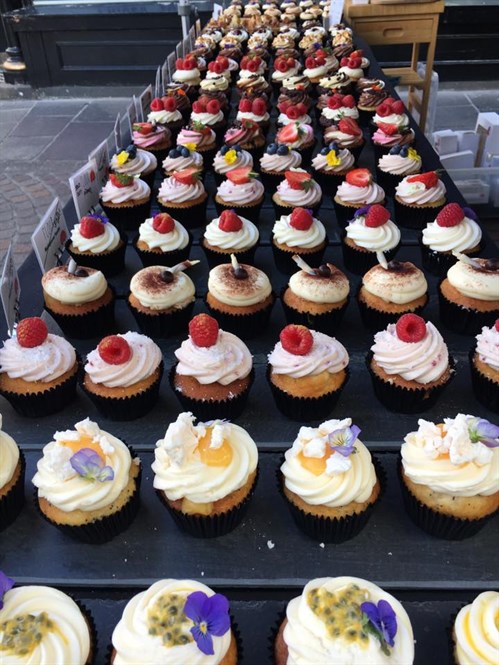 During the summer months, Kirstie usually has one wedding to set up every Saturday, but some weekends it is two weddings, plus her market stall. Kirstie explains that she luckily has family and friends who help out with deliveries and manning her stall, which enables her to fulfil all her orders and keep her customers happy. Kirstie is proud to be a new member of Genuine Jersey and says that "It's great to be part of a community of people all working together and supporting the island."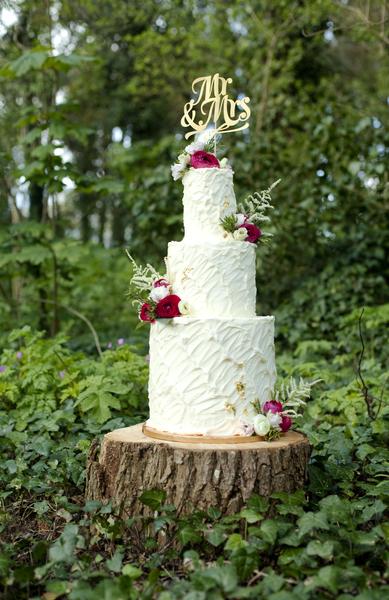 Follow Flour Patisserie on Facebook here: Flour Patisserie Limited
View the range of cakes and cupcakes here: FlourPatisserie.co.uk
Orders can be placed via email: hello[at]flourpatisserie.co.uk or Facebook message.