Date: 27/07/2014 | Posted by
John Garton
---
The Liberation Group has won three awards at the British Bottlers' Institute 2014 Awards. The company picked up a Gold Medal for its Liberation IPA; and has received Diplomas for bottled Liberation Ale and packaging design for its family of bottled beers: Liberation Ale, IPA and Herm Gold.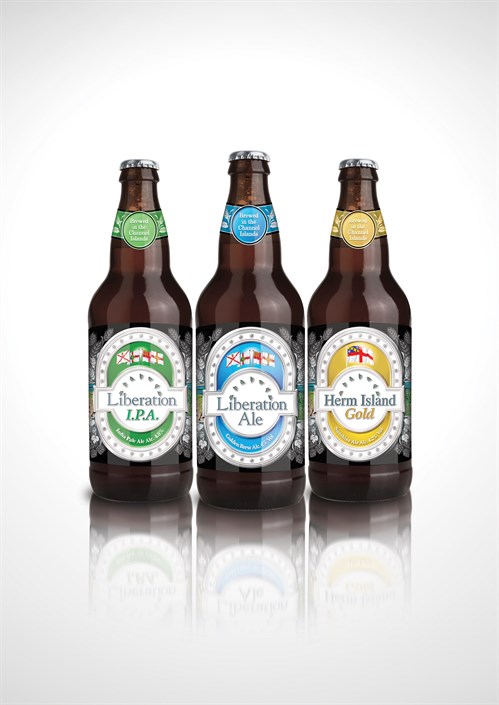 Liberation IPA has only been available to buy in bottles since March this year, which makes the Gold Medal all the more a great achievement for the product. Liberation IPA and the flagship Liberation Ale are brewed at Liberation Brewery at Longueville in Jersey, with a range of other award-winning beers such as Mary Ann.
Mark Crowther, Chief Executive of the Liberation Group, congratulated his team on the award: "This is really great news, particularly when you consider we have not been bottling our IPA for more than a few months and it was facing competition from some of the biggest brands in our industry. To gain peer recognition so quickly bears testimony to the care, attention to detail and ingenuity of our brewery team and we are all very proud of this result."
A 4.8% Abv traditional India Pale Ale, Liberation IPA is a rich, golden bitter, mashed with Maris Otter and Crystal malts. A coriander style citric hop is derived from the finest New Zealand hops Motueka and Nelson Sauvin, leaving a crisp balanced finish. 
The British Bottlers' Institute is a not-for-profit organisation that was founded in 1953 and is the leading forum for producers of bottled and canned drinks. Members meet regularly to pool their experience and discuss important issues that affect all aspects of the industry. The BBI drinks competition is held annually in July and has two events: one for ales, lagers and ciders; and the other for waters and soft drinks. The competition is open to any drinks producers, agents and importers from around the world.
The Awards will be presented at a Gala Dinner at the Vintners Hall in London, in October.