Date: 22/02/2016 | Posted by
John Garton
---
Children at St Martin's School will be returning after the half term break today to find a colourful shoal of fish swimming through their classrooms. The installation of handmade ceramic fish has been designed and created by Jane James and her team, the largest work Jane has taken on so far.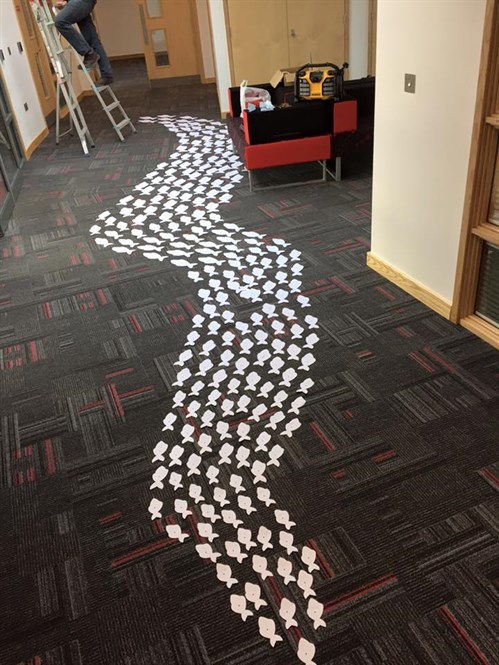 Paper templates were fitted to the walls to be sure each piece would be hung in exactly the right position, then it took several days for Jane's team to hang the ceramic pieces.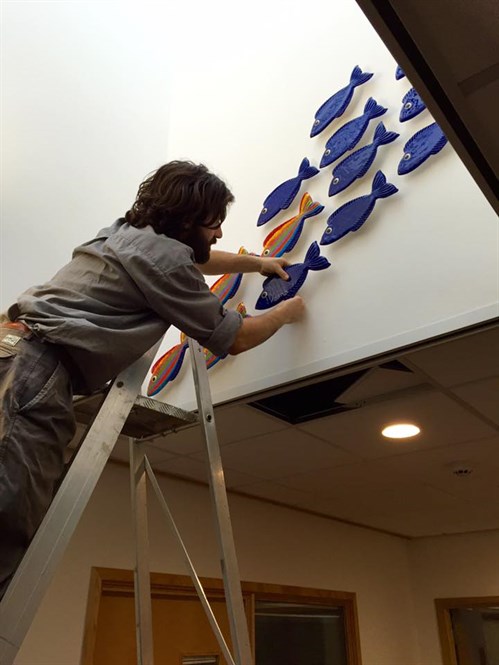 494 fish were created in total for the project, each one hand cut from clay, sculpted and glazed by Jane and her team, so each fish is as individual as the children they represent. Each classroom has a shoal with exactly the amount of children and teachers in the class, sized according to their year and coloured by the Rainbow Song 'Red and Yellow and Pink and Green, Purple and Orange and Blue'.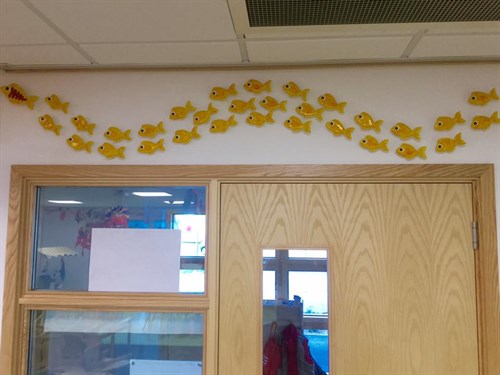 Jane made two of each fish so the duplicates could all swim together in the entrance atrium. What's known as 'Schooling' when a group of fish swim in the same direction in a coordinated manner. The Headteacher, Deputy Headteacher, School Secretary and Caretaker lead the way with their own special rainbow fish.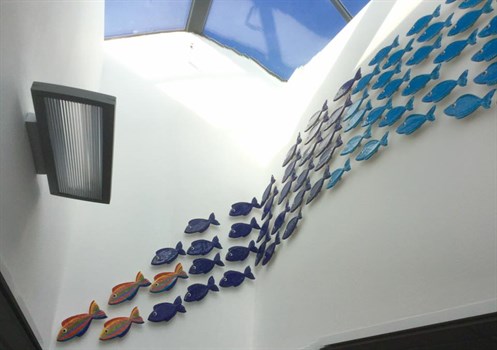 This project was undertaken as part of the Percentage for Art Scheme. Find more of Jane's work at janejames.co.uk or at her shops at 1 Burrard Street St Helier, and in Gorey. You can also see some time lapse videos of the installation process on the Jane James Coastal Ceramics Facebook Page.