Date: 18/08/2014 | Posted by
John Garton
---
The leading accreditation scheme for artisan and speciality food producers in the British Isles has awarded its top accolade to a hand-made Jersey fudge.
Sue's Fudge Traditional Tablet has won three gold stars, which this year was given to just 150 products out of 10,000 entered in the Great Taste awards.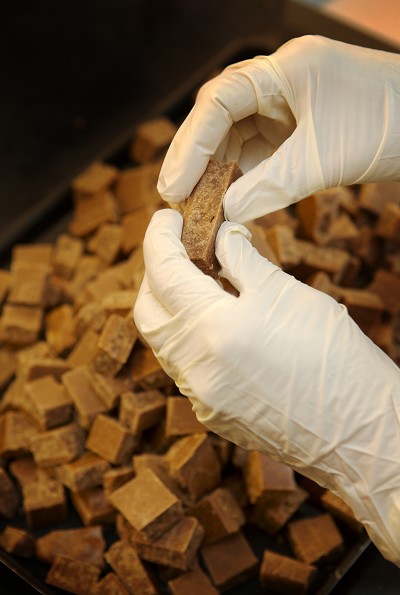 Judged by more than 400 of the most demanding British palates belonging to food critics, chefs, cooks, members of the Women's Institute, farmers and a host of food writers and journalists over four months, Great Taste is acknowledged as the most respected food accreditation scheme for artisan and speciality food producers in the British Isles.  
This year, judges included: MasterChef judge and restaurant critic Charles Champion, BBC Food Programme presenter Sheila Dillon and Great British Bake Off 2013 winner Frances Quinn
This is the fourth time that Sue Le Gresley has entered her fudge. In addition to 3-Star Gold, she also won 1-Star Gold for her Ginger and Peanut Butter flavours, bringing her total Great Taste awards to eight.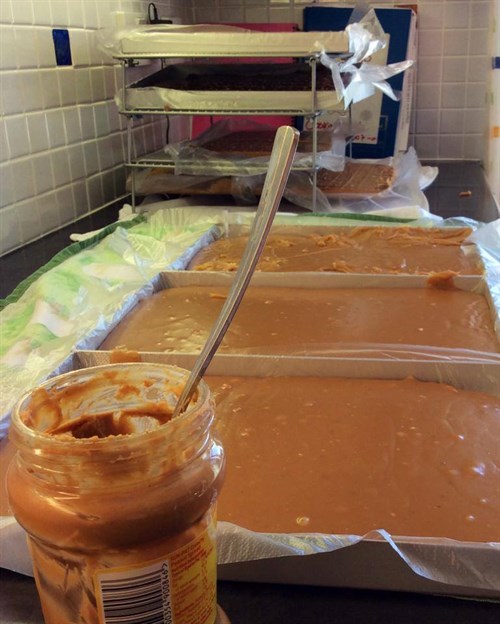 She said: 'I am utterly thrilled to bits with the 3-Star Gold award for my Traditional Tablet. The ingredients are very simple indeed, just Genuine Jersey organic milk and butter, plus sugar and a little condensed milk. The judges called it "a delightful tablet" and commented especially on its "gorgeous creaminess, you can almost taste the clover".
'Their final comment was "evidence of what simple first class ingredients can achieve". As a very small producer, I feel that being able to attach the GTA star logos to my products gives my business heightened credence and recognition.'

Lesley Garton of The Chilli Kitchen also struck gold, winning a 1-Star for the second year running for her Twisted Sister relish, and another 1-Star Gold for her Sweet Red Pepper and Chilli Relish.
Mrs Garton was delighted to repeat last year's success and to pick up another award.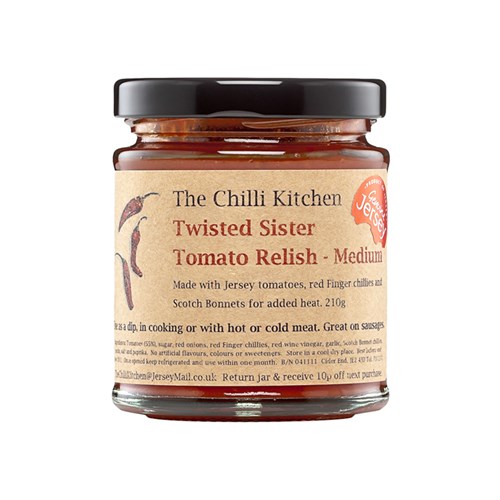 'It is lovely to have someone from outside the Island saying we are doing a good job,' she said. 'As we sell direct, we get feedback from our customers so we know what people's favourites are, but to receive national recognition and from such a respected body is really great.'
The Chairman of the Genuine Jersey Products Association, Jim Hopley, congratulated Ms Le Gresley and Mrs Garton on their successes.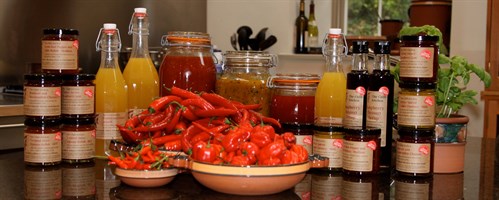 'We are proud of both Sue's and Lesley's achievements for reinforcing the Island's reputation for producing quality local produce against such tough competition from all regions of the British Isles. Winning 3-Star Gold is a fantastic accolade and to be in the top 150 out of 10,000 entries is fantastic news for Sue, the Island and Genuine Jersey. All our members are passionate about what they do and that comes through in the quality of their product which is what the judges recognised,' he said.
When a product carries a Great Taste label it carries a 'badge of honour' but more importantly, the Great Taste logo is a signpost to a wonderful tasting product – and hundreds of judges have worked hard to discover the very best through hours and hours of blind-tasting a total of 10,000 different foods and drink over four months.