Date: 19/06/2017 | Posted by
John Garton
---
Artist Aran specialises in unique sea inspired sculptures. He salvages driftwood for sculptures, artwork and home accessories and decorates his designs with scallop and beach shells and other unique and interesting pieces that he scours from the local beaches.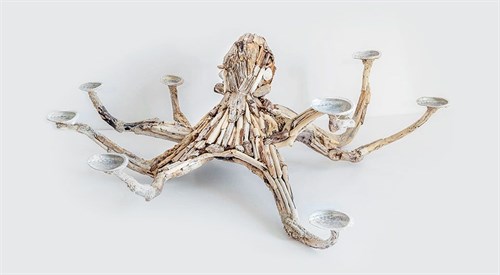 A passion for Jersey's beaches and the sea inspired Aran, who is self-taught, to create his exceptional pieces.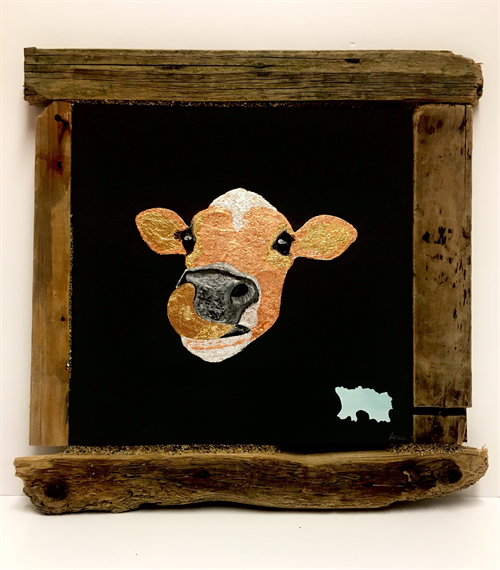 While Aran designs and creates the sculptures Lauren processes the orders and promotes the business on social media. On the weekends Lauren and Aran can be found at the beach, enjoying the outdoors and bouncing around new ideas.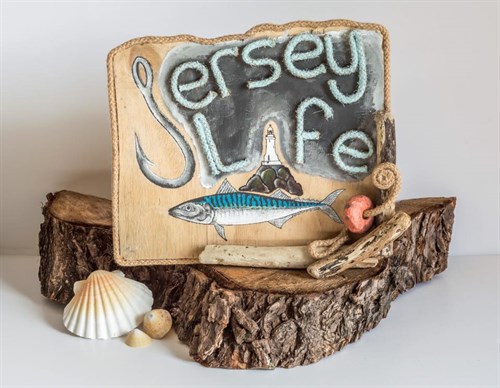 Some of the most popular White Shell Co products are the gold, silver and copper leaf canvases, driftwood signs and sculptures. 
Lauren said: "We absolutely love Jersey and think it is fantastic that small businesses are supported by Genuine Jersey. Its trademark helps us stand out to our customers and prove that we are committed to using the best quality local materials."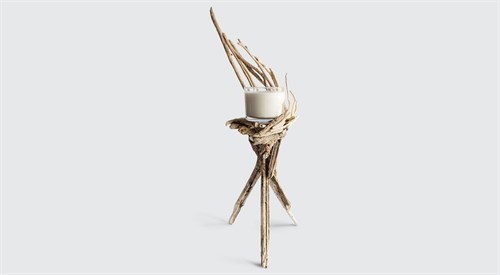 White Shell Co conduct their main sales through their Facebook page: The White Shell Co. Some of their pieces are also stocked in JooJoo's gift shop in Rozel and they display some pieces in the Green Island restaurant and the Salty Dog Bistro. Their sculptures were recently borrowed for a Jersey Heritage shoot organised by Danny Richardson. 
See more of Aran's work on the White Shell Co website: www.thewhiteshell.co