Date: 23/01/2017 | Posted by
John Garton
---
After undertaking a Highlands Pottery course for two and a half years Karen Hibbs decided to turn her new hobby into a business. A pottery wheel, a kiln and a shed later and The Pottery Shed was formed.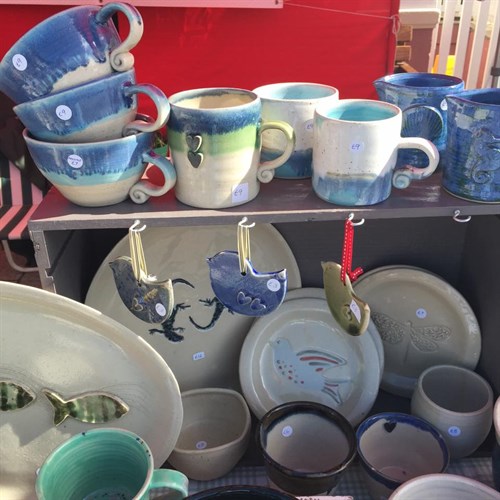 Ceramics produced by The Pottery Shed are all handmade and unique. Karen likes to experiment with new designs and ranges to test her creative talents. The Jersey cow range is particularly popular among locals and visitors alike.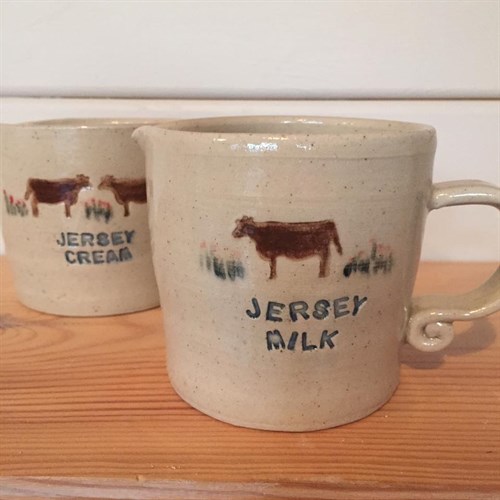 Karen said: "I am often asked at local craft markets where my pottery is made, and people love to hear that my ceramics are made in Jersey. Being a member of Genuine Jersey will confirm to my customers that my ceramics are locally made and of the quality that one would expect from Genuine Jersey."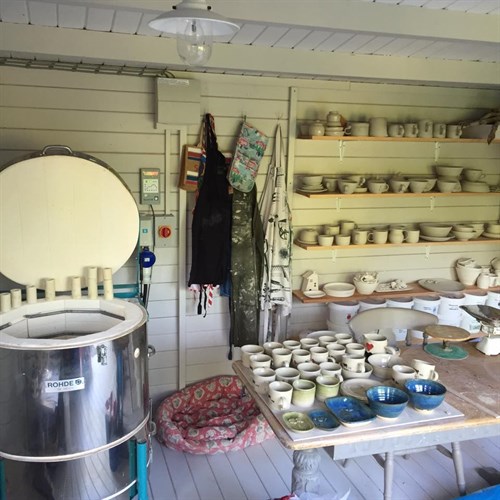 The Pottery Shed sell their ceramics at local craft fairs and markets, as well as selling from the Harbour Gallery. 
Karen can be found on Facebook here: The Pottery Shed Jersey