Date: 10/10/2015 | Posted by
John Garton
---
Susan is an artist, illustrator and cartoonist, and a graphic and website designer. As well as creating artwork and illustration, she specialises in marketing, marketing communications, social media marketing, business development and website design. Susan was the founder of a successful presentation and production company in central London, and has many years of sales and marketing experience.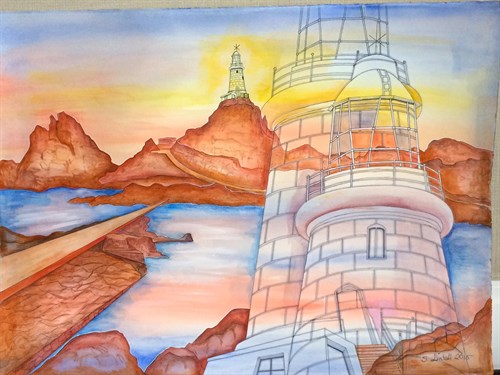 "Through my artwork, I share my journey, the tests, allies, approach, ordeals, and rewards. I create art in different media, from commissioned art, landscapes, portraits, surrealistic paintings and graphic design to cartoons and illustrations, and always exploring more ways to create."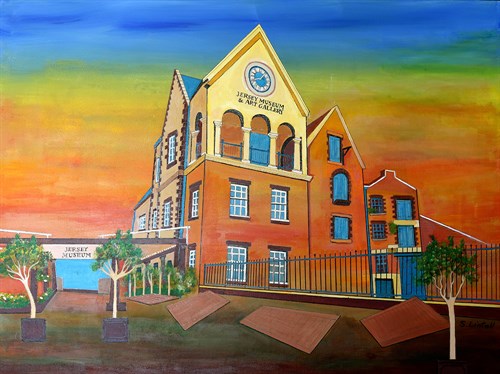 Susan has recently licensed two paintings to Jersey Heritage and has a painting on display in Studio 18. Two of Susan's works have also been selected for inclusion in the Jersey Projection Gallery, a project by The Jersey Arts Trust as part of the Skipton Art Series.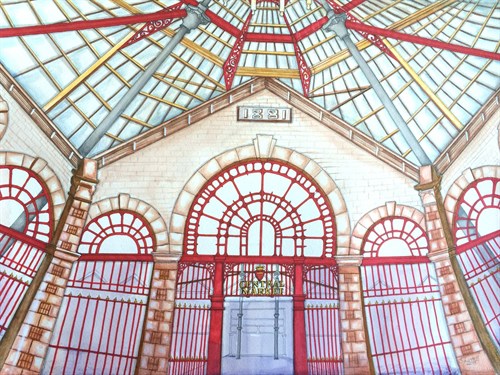 See more of Susan's work on her website: susanlintellfineart.com and keep up to date with new work and exhibitions by following her on Facebook: Susan Lintell Fine Art