Date: 30/01/2017 | Posted by
John Garton
---
A recent move to live beside the seaside unlocked an unknown talent for Judith Gindill. After collecting copious amounts of sea glass on her daily beach walks Judith started to research how she could use them.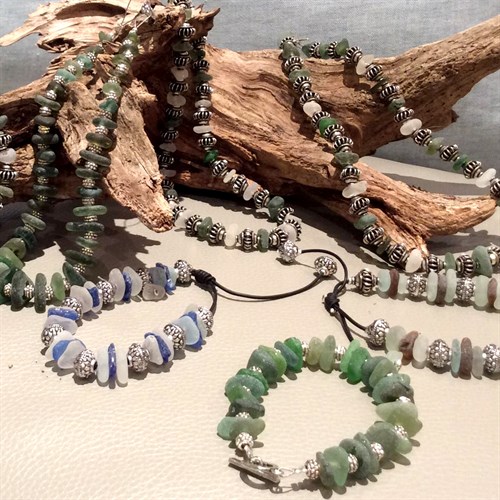 Entirely self-taught, Judith loves to experiment with new designs for her sea glass jewellery collections.  It is a delicate craft which requires lots of precision. To drill holes into the glass so it can be strung into jewellery Judith has to use a diamond tipped drill bit. The drilling must be done at a slow speed while the glass is submerged in cold water so the sea glass does not shatter.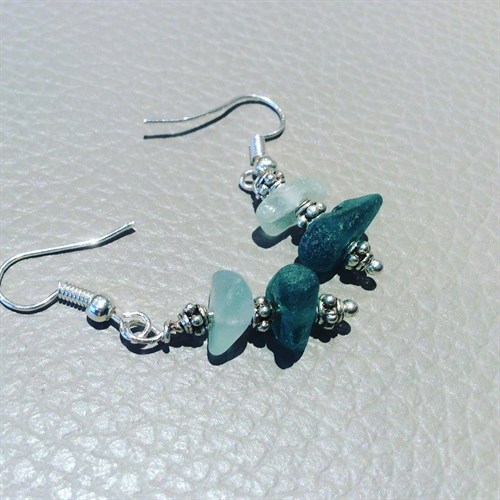 Judith Gindill, founder of Seaglass Jewellery by Judith, said: "The sea glass found on Jersey beaches comes in lots of different colours, shapes and sizes. I find pairing pieces together with beads or pearls and turning them into a unique piece of jewellery really challenging, satisfying and fun. I love every piece I make, so I am always tempted to keep it for myself."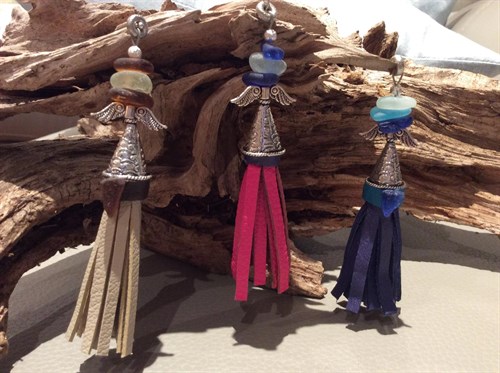 Judith sells her jewellery through word of mouth, but plans to start selling at markets and craft fairs later this year. 
Judith can be found on Facebook at Seaglass by Judith and on Instagram at @SeaglassJewellerybyJudith