Date: 12/01/2015 | Posted by
John Garton
---
Nikki Baudains creates art dolls from recycled fabric using a traditional Singer 1935 sewing machine. Each cloth doll Nikki makes is a unique collectible made from cloth, with a hand painted face, hair made of yarn and carefully hand crafted clothes. Nikki explains "I never make the same doll twice which makes them very special and unique creations." These dolls are intended for adult collectors and are not appropriate as toys for children under 14.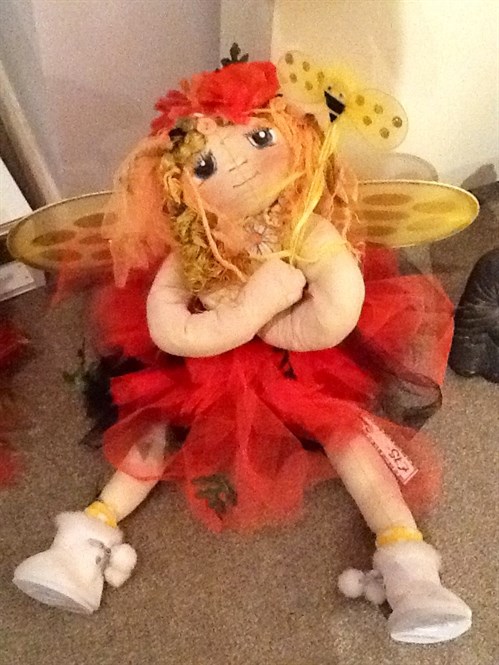 As well as art dolls, Nikki makes special keepsake dolls from outgrown children's clothes. Any well loved items of clothing that are full of memories, but no longer fit for purpose, can be transformed by Nikki into a unique doll, this idea was a result of Nikki finding it hard to part with clothes that her own son had outgrown: "I didn't even realise I was sentimental until it came to putting the most worn babygros of my son into a bag for charity, I just couldn't do it! That is why i create beautiful keepsakes from those beloved baby grows and baby clothes."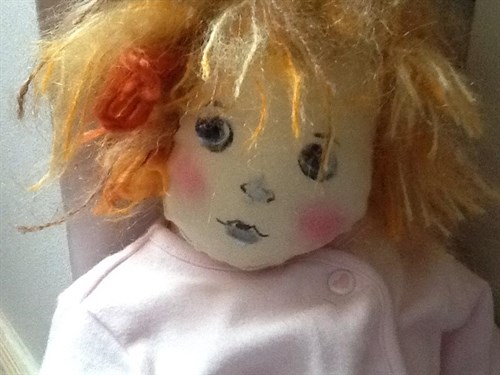 Nikki recommends that her dolls be treated carefully, they are not to be machine washed, and are best displayed on a shelf or chair and enjoyed as a work of art, she says "They are not toys, but little things to smile at when you wake up and see them looking at you."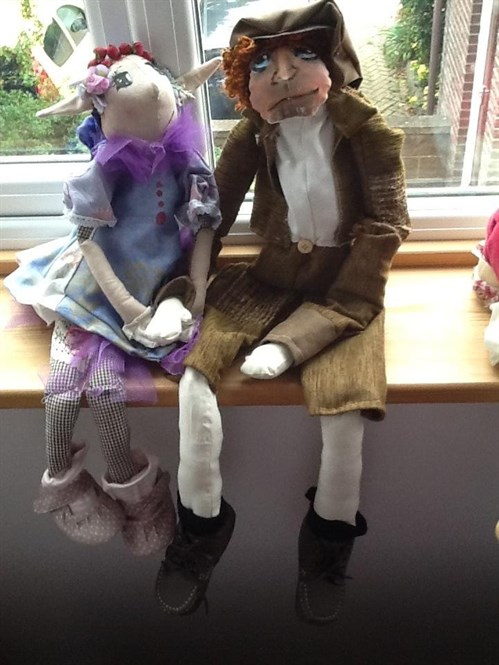 Nikki shares images of her creations on her Facebook page New Shoes and Tutus, and from February she will have a permanent display of her work at The Harbour Gallery in St Aubin, where you can view and purchase her work, as well as commission a special keepsake doll using your own fabric.