Date: 27/07/2015 | Posted by
John Garton
---
Catherine Pipon has had a fascination with light, colour, and things that sparkle since childhood. Working with glass bought these interests together, then in March 2015 Catherine began her own small business, Moments in Glass, creating a range of products from stained glass. Catherine tells us more about her working day and how she creates her products.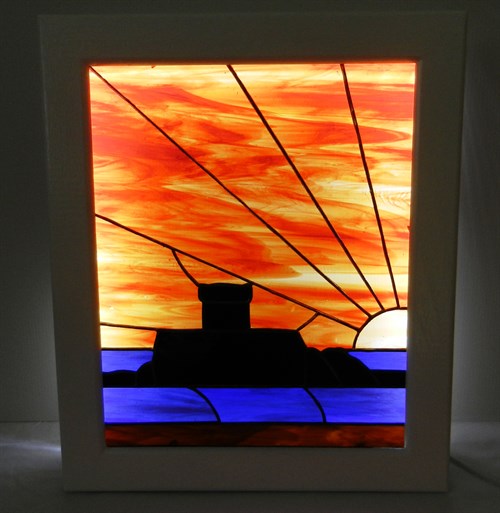 I usually start my day cutting glass, as it's best to do this when I'm wide awake! The glass for each piece is carefully selected for it's colour and texture, to bring out the best light in the final product. Due to the individual patterns on the glass used, no two pieces will ever be the same, making each one unique.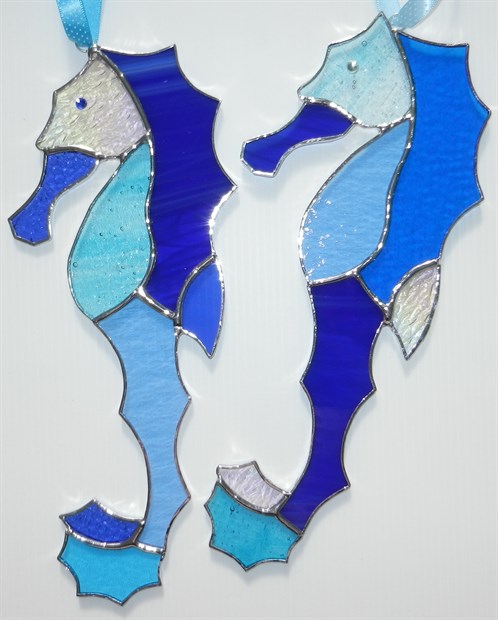 I then clear down and hoover my room to remove any glass splinters that fly off when I'm cutting. In the afternoons I grind the edges smooth and make sure all the individual pieces fit together properly.  I then wash and dry the glass to remove any traces of grinder coolant and ground glass.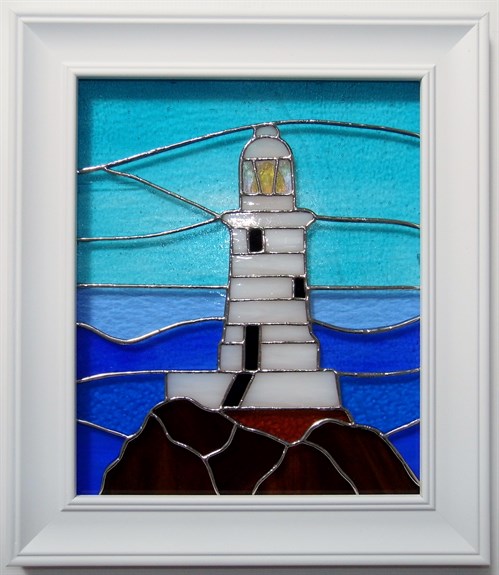 Once the pieces are dry I wrap each one in copper foil ready for soldering.  Wrapping is the only part of my day where I sit down so I'm usually ready for this by mid afternoon. I will then solder the pieces together and bead the seams.  Once this is done the next stage is to wash the item to remove any traces of flux, then dry and polish. The final stage is to either add a ribbon for a suncatcher, or frame a picture panel.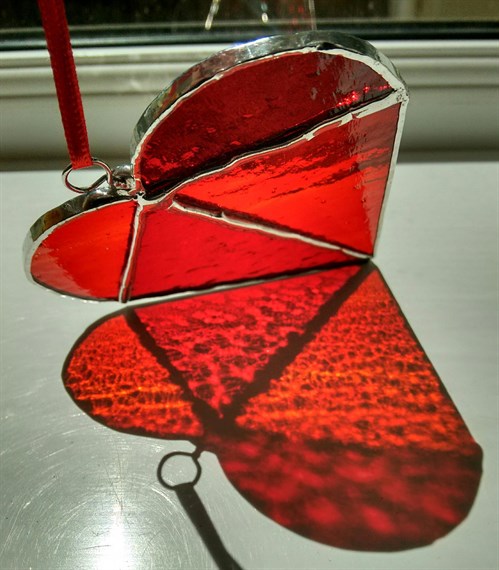 My Suncatchers have proved very popular, but interest is growing in my Jersey themed picture panels, especially Corbiere and Rocco Tower. The Jersey range is growing and will soon have other Jersey landmarks and scenes as well.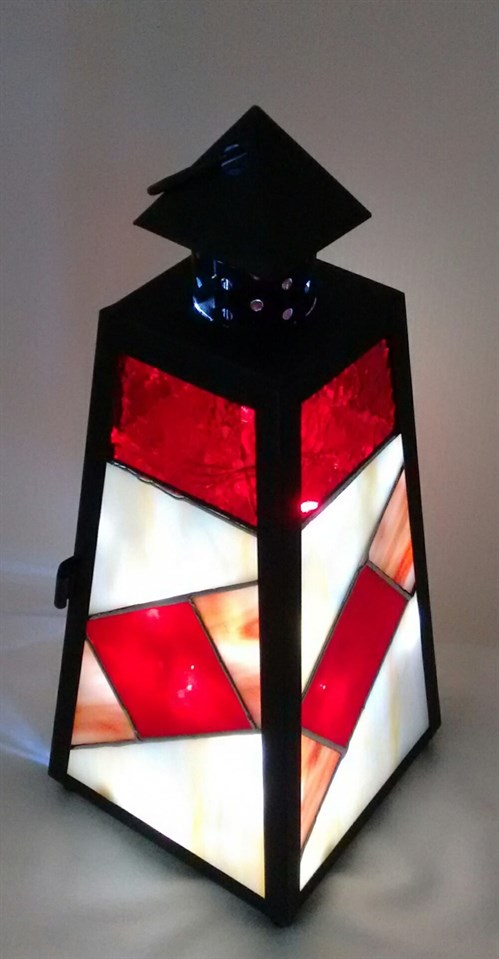 All of my products are available to view and purchase from my website, momentsinglass.je and I also love to take part in the Markets held on Saturdays at St Aubin and the Royal Square.  It's lovely to get feedback from customers and ideas for new pieces. 
Keep up to date with Catherine's range of products by following her Facebook page Moments in Glass Jersey.