Date: 05/09/2016 | Posted by
John Garton
---
After moving to Jersey Mark Pinnick missed the cured meat snacks he had enjoyed while living in South Africa and so began to investigate curing Jersey beef to create his own Biltong. Word of mouth spread and soon Mark found himself running The Little Jersey Biltong Company, a small business supplying a niche market on the island.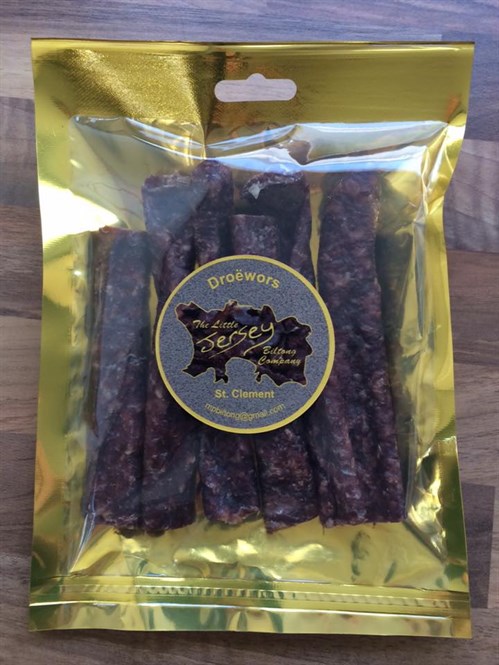 Mark arrived on the island in 1997 to take up a job at a local restaurant "Not long after I arrived I started craving some of the home comforts I was used to in South Africa, Biltong being one of them" he says. "With Biltong being so easy to get hold of in South Africa it wasn't something that I had tried to make while living there."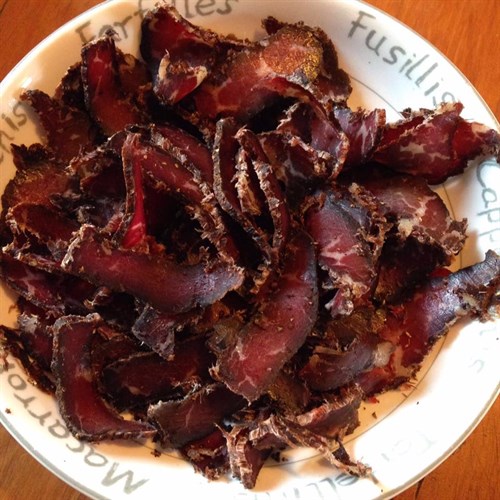 Mark's first attempts at recreating his favourite cured meats weren't too successful "I did just about everything wrong and ended up with very salty, bone dry Biltong. It was awful but I ate it. Over the next 17 years I continued to make Biltong and got a lot better at it." 
The process involves spicing the meat and leaving it for a period to marinade before being placed into purpose built industrial drying units which Mark imported from South Africa.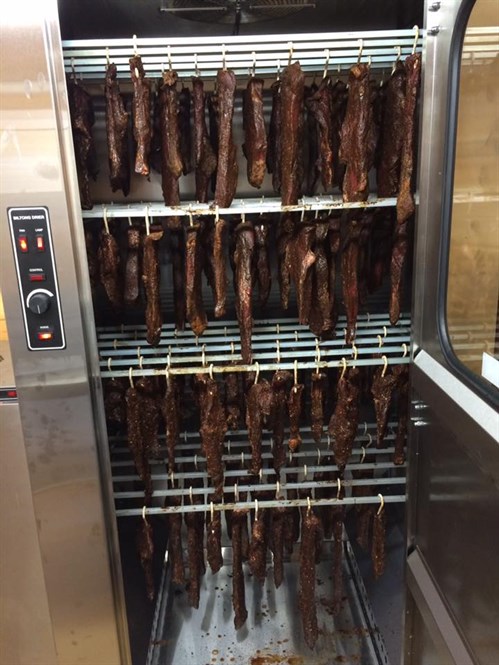 "Everyone has their own preference as they do with a steak." Mark says, "Some rare, some medium and some well done. With Biltong the concept is not too different except that you don't cook the meat, you air dry it." Mark explains that it takes a few hours for the meat to be cut and prepared. Then "the meat is spiced in layers and left to marinate for a period of time before it is hung in the temperature controlled drying cabinet applying heat initially followed by fan assisted drying without the heat. If I start the process in the morning it will all be done and the meat hanging that night. The drying process takes between 4 days and a week. Once dry the sticks can be sold whole if people prefer a stick to carve at leisure or sliced and bagged."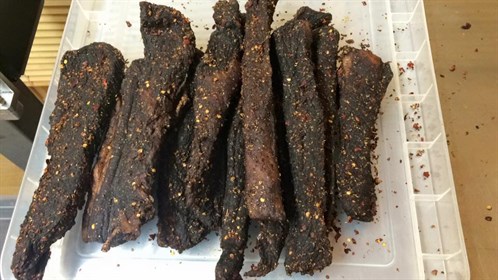 Mark's Biltong and Dry Wors (cured beef sausage) became so popular with friends and family that word of mouth began to spread, and soon Mark found that he had to invest in a large scale drying unit in order to meet demand. "It was never my intention to start a business making Biltong but the demand was there and there was no turning back" Mark explains. "I enjoy making Biltong, both the production side of it and seeing the big smile on people's faces when they collect or have their biltong delivered. Especially those who haven't had any for a long time and never knew that it was available."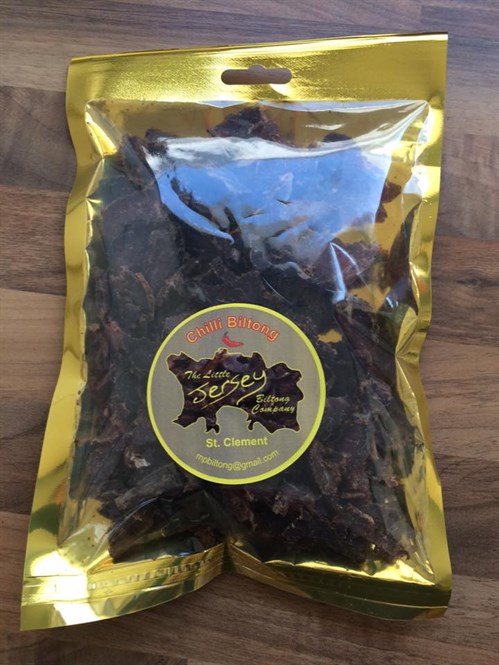 Biltong is available in 50g bags from The Lamplighter in St Helier. Other quantities can be ordered direct from Mark via email mpbiltong[@]gmail.com or ordered via his Facebook Page: LittleJerseyBiltongCompany