Date: 11/11/2013 | Posted by
John Garton
---
Mandy Gaynor has been making soft toys since 2010, and she recently become a member of the Genuine Jersey Products Association. Mandy talks to us here about how losing her own favourite childhood doll inspired her to start creating soft toys for other children and adult collectors.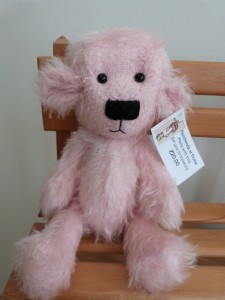 Hello, my name is Mandy Gaynor, I was born in Jersey and have always enjoyed being creative, something that I inherited from my mother. I had a Looby Loo Rag Doll as a child and loved her very much. The doll was lost and I was unable to find another, so I decided to make my own. I was soon addicted and started to design my own patterns. I have been making Raggedy Dolls and animals since 2010, and after a couple of years decided to add mohair bears to my collection. All of my dolls and bears are handmade with lots of love. No two dolls are ever exactly the same and I am continually adding new items to my collection.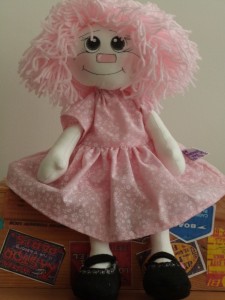 All of my items conform to British Fire Standard BS5852 and have been passed by the local Trading Standard Department. They are safe for children although some of the bears are more suited for an older child or adult collector.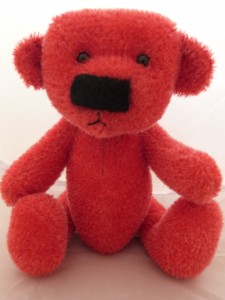 My typical day is divided between my part time work at a local bank in the morning, then my afternoons and evenings are spent in my workshop creating patterns and sewing new toys. My Raggedy Dolls are amongst my most popular products as each one has it's own character, so makes a very unique gift.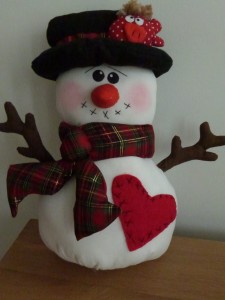 My dolls and bears can be purchased at The Harbour Galley in St Aubin and on my Facebook page: All Stuffed With Fluff. I also attend some of the local craft markets at St Aubin and Royal Square and I will be at the Living Legend Christmas Fayre on 16 and 17 November, where you'll be able to see the latest additions to my Christmas Collection - a snowman, and Roody the Reindeer. Also, I will be at Liberty Wharf Christmas Market on 7 and 8 December.