Date: 21/04/2014 | Posted by
John Garton
---
Lisa Bloomer is a Jersey based graphic designer and artist. Lisa has experience working with a range of techniques and diverse influences, and has recently established a studio with three other local artists. Lisa told us a bit about her story and working process.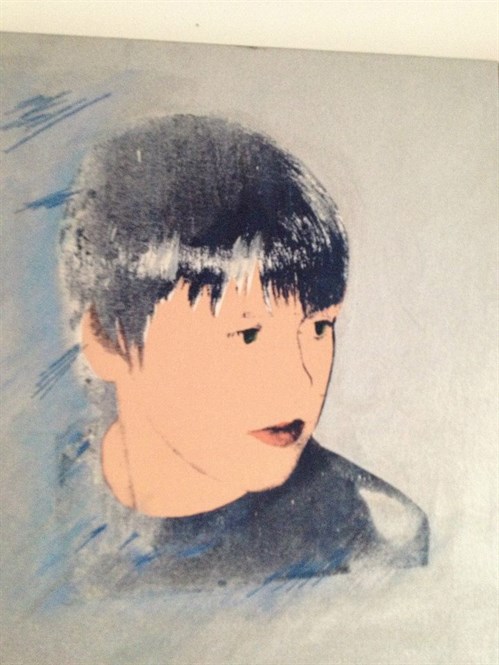 My name is Lisa Bloomer, I'm a graphic designer, currently working with screen printing, and I also teach Adult Education for Highlands College. I am interested in photography which can be the starting point for my work. My inspiration can be from the anatomy and physiology of the human and animal form and the world around me.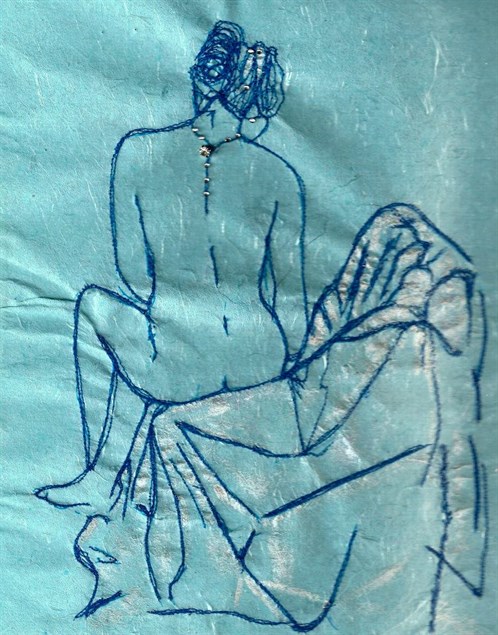 I started my career in the advertising industry as a Graphic Designer, training with the National Graphic Association, whilst working at the Jersey Evening Post, and furthering my career with other local advertising agencies. I later studied at Highlands College with Plymouth University for a degree foundation in Art and Design.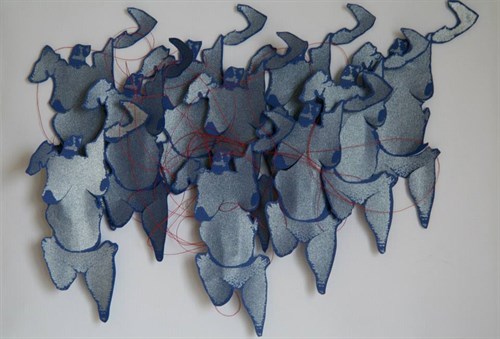 I share a studio with three other artists, it's a great opportunity to work with like minded people and I just love to create! I like to arrive at the studio with a well thought out plan, screen and materials prepared, ready to start printing. However, as I work through the process I tend to be inspired and try all sorts of materials and colours, usually with a great result.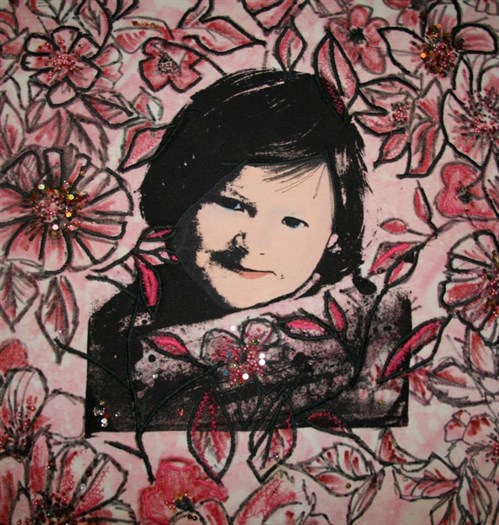 My most popular image to date would be "Where's the Cat?"  A Limited Edition screen print on hand dyed material, silk paper and various other coloured card. It was shown at The Harbour Gallery's Spring Exhibition. This work also helped me to achieve two prizes at this years Textile Showcase - Winner of the Use of Line Award, sponsored by Jersey Post and also the Use of Mixed Media Award sponsored by Genuine Jersey.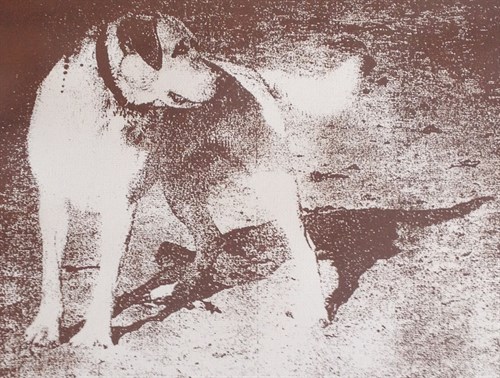 All work can be viewed at the Harbour Gallery, St Aubin. It's also possible to view my work at my studio - 10 Payn Street, St. Helier, by appointment only. Contact me via email: lisa.bloomer@hotmail.co.uk to arrange a visit.
Keep up to date with Lisa's work by liking her Facebook Page here: Lisa Bloomer Artist.