Date: 04/05/2015 | Posted by
John Garton
---
The Le Feuvre family have been farming in Jersey for over five generations, hand digging Jersey Royal Potatoes as well as growing other crops in their fields in L'Etacq, St Mary and St Martin. Le Feuvre Farms are also continuing the Jersey tradition of the honesty box, where the public can buy local vegetables fresh from the roadside near the fields, within hours of the crops being dug out of the ground. Powell Le Feuvre told us a bit more about the family business what a typical day is like during harvest time.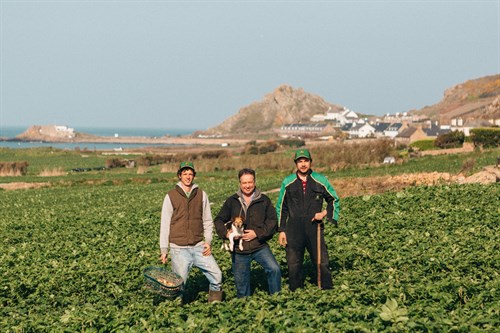 We are a family owned farm with father (Charlie) and both sons (Powell & Tyrone) working together growing the Jersey Royal, with the majority of our fields in L'Etacq, and some fields in St Mary and St Martin.
On our farm we have chosen to harvest all of our potatoes by hand so that they are fresher for longer, although a difficult and time consuming method, this ultimately pays off in the end as you are able to discover and enjoy the amazing quality that we deliver.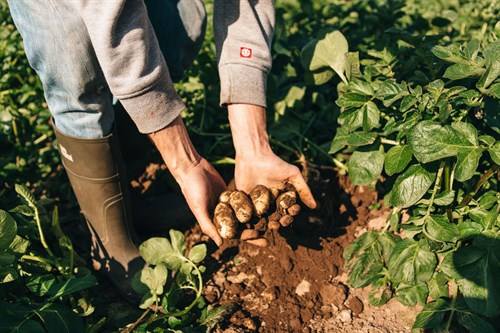 Our family has been farming in Jersey for over five generations and Charlie has been farming for 35 years and both sons Powell & Tyrone are next in line with fresh and ambitious ideas, ready and willing to continue the family tradition. We mainly produce Jersey Royal new potatoes and will also be producing broccoli, Estima main crop potatoes and Cauliflower.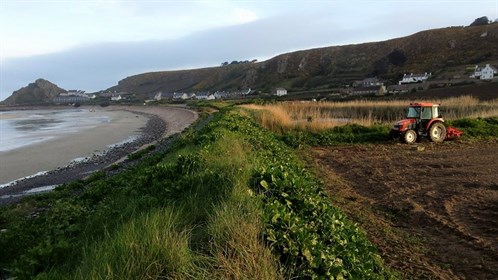 During harvest time, a typical work day we'll be waking up at around 5am and in the fields around 6am, digging our potatoes by hand for the honesty boxes. We will go back to the farm and pack all the Jersey Royals into our labeled bags and then drop them off at the honesty boxes. We head straight back to the fields to continue digging to fulfil our other orders which could be for local or the UK. Once the harvesting is done, there are many other tasks which usually keep us out of mischief for most of the day.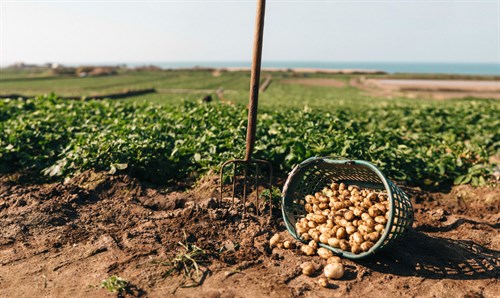 You can buy our produce on our honesty boxes, they are all white boxes with 'Jersey Royals' in black in the same style. On the labels on the potato bags, we state where the potatoes were dug and on what date & time so that our customers get a bit more information. Later on this summer, we shall be selling tomatoes, cauliflower, broccoli and main crop on our honesty boxes so make sure to keep an eye out. Follow us on Facebook for updates.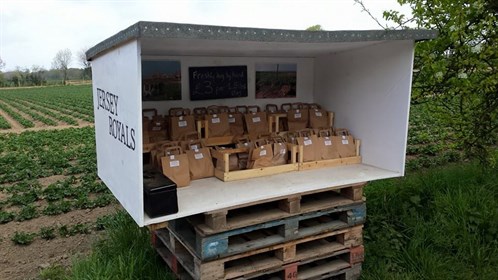 We currently have four honesty boxes, located in the following places:
St Marys (on the main road between St Johns / St Marys).
St Ouens village (near to the Hospice shop / radio tower)
L'Etacq (Brequette way, follow five mile road to L'Etacq, after the bend by Jersey Pearl, take a left and follow the road)
St Ouens, at the bottom of Mont Matthieu there is another smaller honesty box.
Keep up to date with Le Feuvre Farms by following them on Facebook: Le Feuvre Farms
and Twitter: @Le_Feuvre_Farms