Date: 13/04/2015 | Posted by
John Garton
---
Lauren Radley's illustration work is full of colour and excitement and her range of Jersey themed images are very successful, selling at lots of local shops, markets and events. Lauren was already an accomplished illustrator when she moved to the island with her Jersey-born husband a few years ago. Since arriving in Jersey, Lauren has set up her own small business which she runs full time. Lauren told us a bit more about how she became an illustrator and what a typical work day is like for her.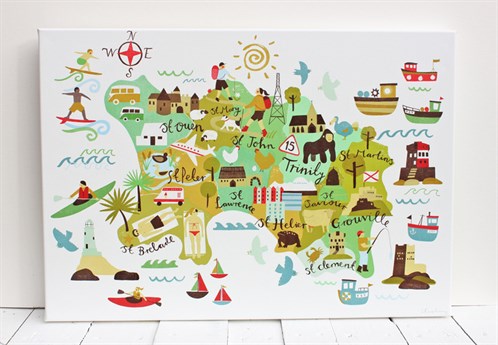 I studied Illustration and Animation at Kingston University, London, and graduated in 2008. This didn't make me an immediate illustrator though! It's taken a few years of hard work, doing everything I could to get myself noticed in the illustration world, and working part time as a noodle waitress in Wagamamas.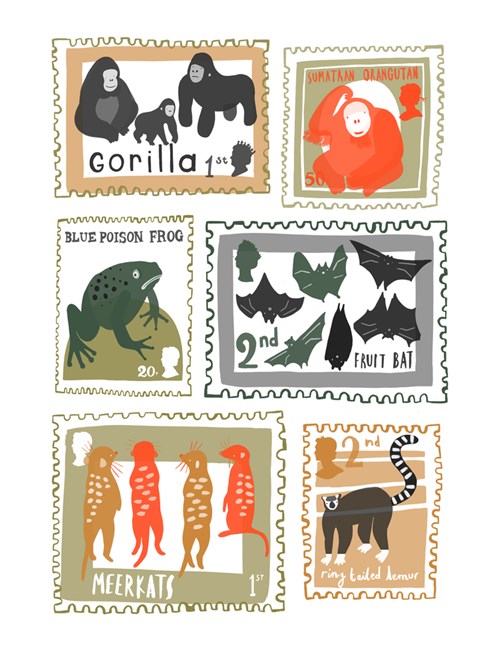 When I first moved to Jersey, I started working part time for Jane James in her Coastal Ceramics shop, not only did she introduce me to lots of inspiring artists running their own businesses like Lisa Le Brocq, who I now share a studio with, but Jane herself was a massive inspiration to me, and constantly pushed and encouraged me to start selling my work. It started very slowly, just selling a few greetings cards in her shop, but the past year has been so exciting – the business has grown more than I could have ever imagined, with a big range and many different outlets. The response to my work has been overwhelming, and there are so many exciting things happening!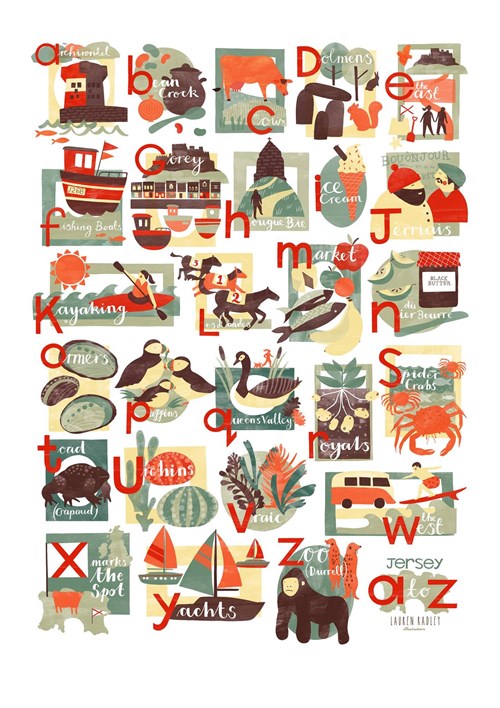 I try to get up at around 6.30 every day, walk my dog Bella through the woods, make some coffee, and try to get to my desk by 8.30. I'm definitely most productive in the mornings! I usually spend around an hour replying to emails and invoicing, and then start working on whatever project or commission I have to do that day or week. I usually work until around 4.30, then take Bella for another walk. As well as selling my own work, I also have an agent in the UK who I get lots of commissions through, so sometimes it can be a tricky balancing act of trying to keep on top of everything and get everything done. I love it though; I'm literally living my dream, and feel very lucky everyday, and so excited about what I do!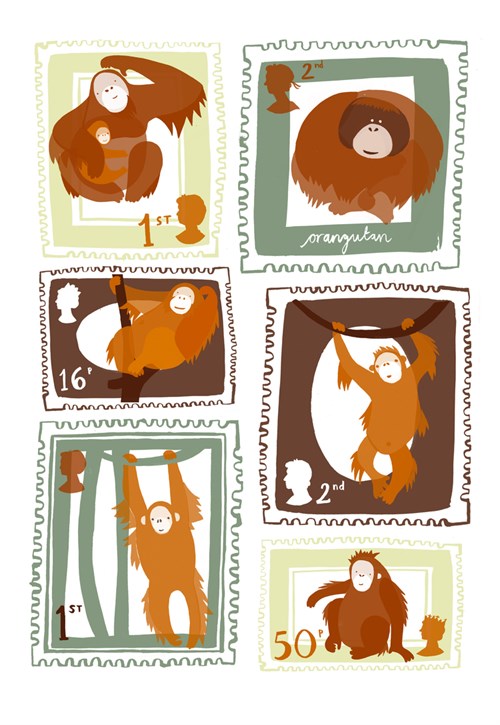 In Jersey you can find my work at both of Jane James' shops in town and Gorey, Rococo Arts and Gifts, The Harbour Gallery, Chi Chi Boutique in St Aubin, Durrell, Jersey Heritage, The Framing Workshop, and Victoria Art Gallery. I also sell online through my etsy shop, and Anina.je
Keep up to date with Lauren's latest work on her website: LaurenRadley.com and by following her social media channels: 
Facebook: Lauren Radley Design
Twitter: @Lauren_Radley
Instagram: @laurenradleyillustration