Date: 05/05/2014 | Posted by
John Garton
---
Joy Langdon is a local artist who creates a wide range of work, incorporating stunning landscape paintings, detailed pen and ink drawings and vibrant watercolours. Joy has recently become a Genuine Jersey member and will be showing her work in the martello tower at Archirondel this summer.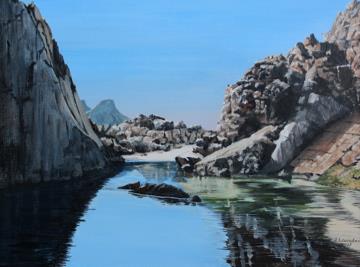 My name is Joy Langdon, I have always loved to draw but only started taking lessons when my children began school. I attended Highlands College and was lucky enough to have Paul Kilshaw as my tutor.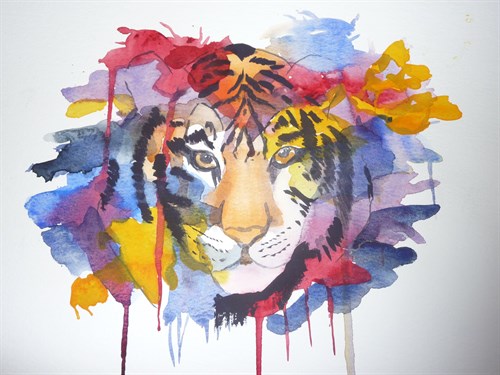 At first, I studied oil painting, but changed direction and began to draw very detailed pen and ink vignettes, which is what I am best known for. Later I used pastel and acrylics, and now I am back to oils! Though watercolour is my favourite medium. My subject matter is mainly landscapes and flowers.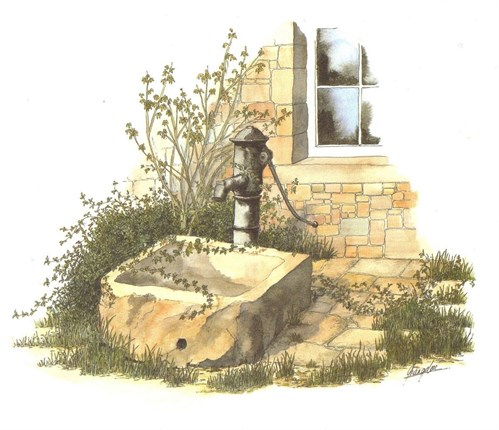 I sold my first painting in 1980 but I did not consider myself a professional artist at that time. I work most days in my studio in my garden, and sometimes spread into the house and use the dining room table for watercolour.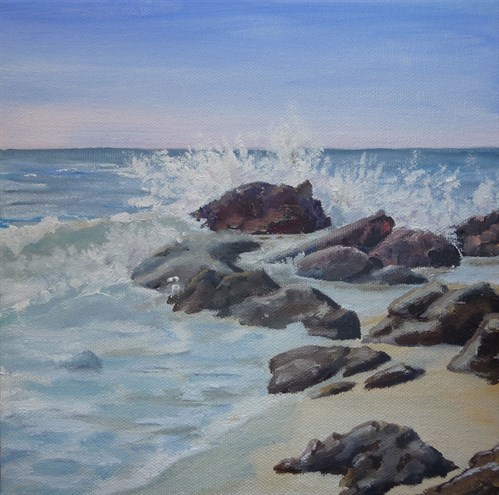 I am a member of the Artworks group, you can see my work on their Facebook page here: facebook.com/artworks.com I am also taking part in Skipton Open Studios this year, and will be exhibiting in the martello tower at Archirondel on Saturday 5th and Sunday 6th July.  Anyone wishing to view my work is welcome to visit my studio by appointment, this can be arranged by contacting me via email: langdonjoy@gmail.com