Date: 31/08/2014 | Posted by
John Garton
---
Sarah Johnson grows a range of plants and herbs, as well as fruit and vegetables, on her smallholding in St Peter, these are available from her road side stall on La Rue Du Petit L'Aleval. Here Sarah tells us about her business, Greengro Plants, and her journey to create an organic smallholding.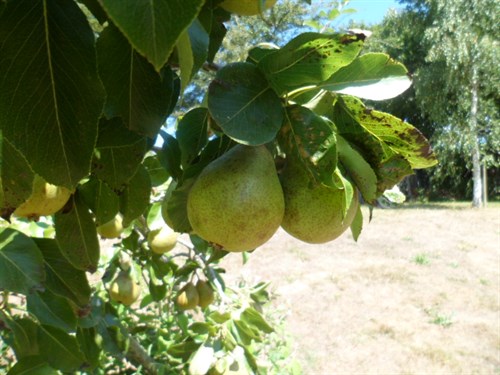 I have been growing and selling plants (mainly herbs and vegetable plants) for 10 years now on a very small scale. I first started selling on a market stall down at St Aubin, and now sell from a roadside stall at the end of the drive.
I am a member of the Jersey Organic Association, I am working the land organically and most of the smallholding was certified organic this May 2014. I have planted many fruit trees and hope to market organically grown apples, pears and Asian pears in the future. Most of what I grow and sell from the roadside stall are herb and vegetable plants, although at this time of year there is a small amount of produce too. I am also growing Christmas trees which will be large enough to market in a couple of years time.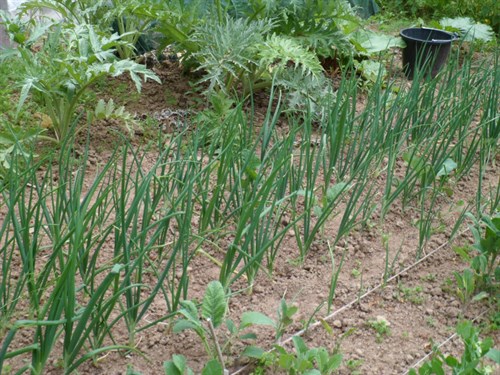 To gain Organic status with the Soil Association I have had yearly inspections of the land and my records to ensure that I am following their guidelines and rules. Much of the land that I had bought had been left fallow for many years and apart from flailing the grass (mowing) needed little attention. The arable field though was sown with a fertility building crop of clover and rye grass to give it a two year 'rest' and build up the soil condition.
All permanent planting, like the fruit trees, has to have a three year conversion period and so these will not be classed as Organic until November 2014. This is really not too much of a problem as they will not really crop well until they are at least 5 years old. So this is a long term project.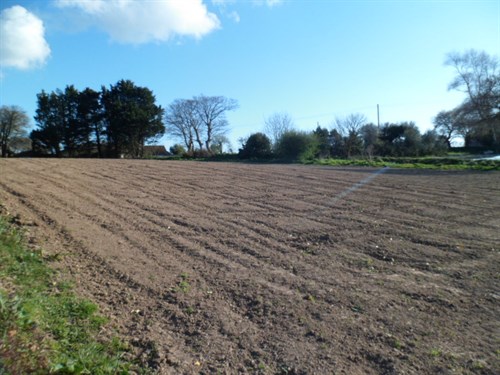 A working day on the smallholding starts early at 6.30 am letting the chickens out of the coops. Then a quick tour of the land to check everything and decide on the priorities for the day. I will spend most of my day in the two large polytunnels either sowing seeds, weeding, or harvesting produce. I make sure I have a radio in the tunnels so that I can listen to Radio 4 all day! To round the day off I make sure all the chickens are back in their coops (around 8.30pm in the summer but much earlier in the Winter time).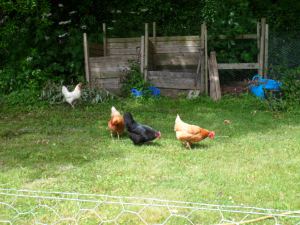 I love being outdoors and growing plants. I enjoy watching the plants grow, but particularly enjoy harvesting the fruit and vegetables produced. I also like talking with customers who tell me about how the plants have grown on after buying them.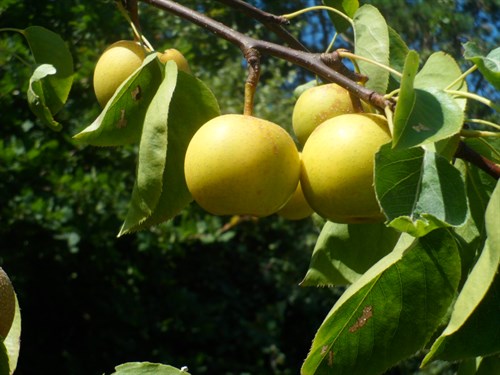 To keep up to date with Sarah visit the Greengro Plants website at novicesmallholder.wordpress.com, follow @greengroplants on Twitter, or 'Like' Sarah's facebook page Greengro Plants.
The roadside stall is on La Rue Du Petit L'Aleval, St Peter, just down the hill from the Living Legend travelling East towards St Helier. 
For a Google map to help you find Genuine Jersey businesses click here.