Date: 04/01/2016 | Posted by
John Garton
---
Georgina Reid has has recently launched a new business called Jersey Cured. Georgina cures Jersey beef using traditional techniques and local products. Coming from a family that has run a restaurant in Jersey for over 50 years, she was brought up around local food – from its sourcing and preparation to cooking and final presentation.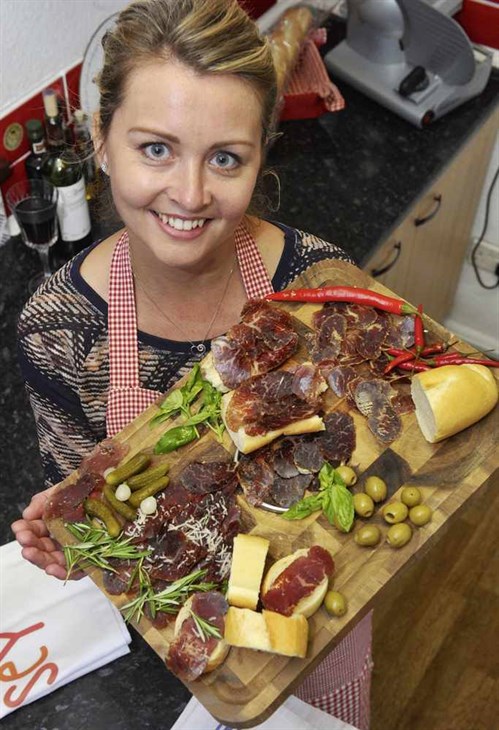 "My father is Austrian and my Godparents are Spanish so I grew up eating salami, bresoala and Palma hams. This was on our table almost every night and the Antipasti platter was always the starter when we went out for dinner. With a drizzle of olive oil, crushed black pepper and some shaved parmesan, this made our mouths water and always provided a healthy and sustainable meal. So with a love of this food, Jersey Cured was born."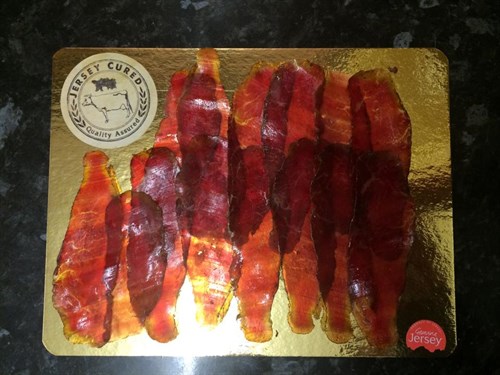 Georgina will be curing to order as well as supplying local restaurants. She has three types of cured Jersey beef: basil cured, rosemary cured and chili-beef cured.
To keep up to date with Jersey Cured products, and to find out about local stockists be sure to follow the Jersey Cured page on facebook.