Date: 16/06/2014 | Posted by
John Garton
---
Elise Stubbs is a florist who grows the flowers and foliage which she uses in her arrangements. Elise's cutting garden in Sion is devoted to English country garden flowers, herbs and wild flowers which are then arranged and sold at various venues in the island. Elise told us her story and how she came to start Forge Farm.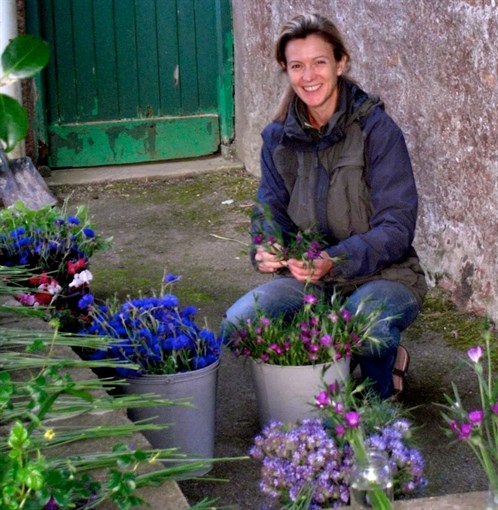 As a young girl growing up on a farm in Jersey I have always had my hands in earth and my face in the sun. I'm an outdoors person who likes to be working, making and producing all the time, the wonder of putting tiny dried up seeds in the ground and watching them emerge and mature to harvest still gives me great satisfaction.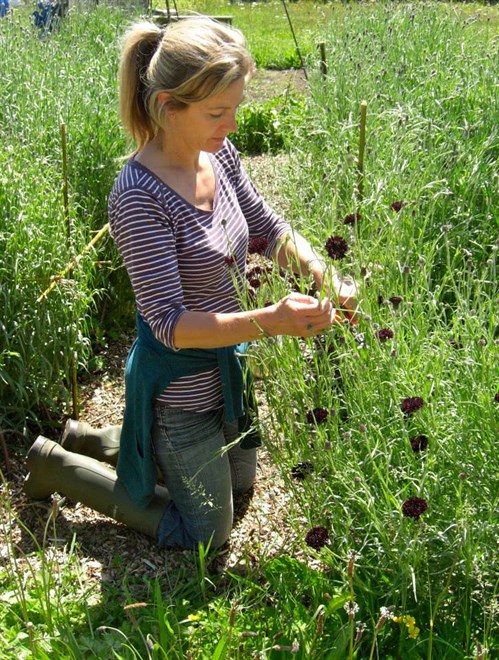 At school I followed a more artistic route going to Chelsea School of Art and Design and gained a degree in Commercial Textile Design, this gave me a fantastic grounding in colour, texture and balance of design. I worked in a London textile studio predominately as a floral designer for fashion and furnishings for a number of years before marrying and giving in to the pull back to Jersey and the start of family life. A chance in a life time sale of an old property at the top of the lane to the family farm at Sion was grabbed with both hands and the seed of an idea was sown to combine both my passions of design and growing into a home based business.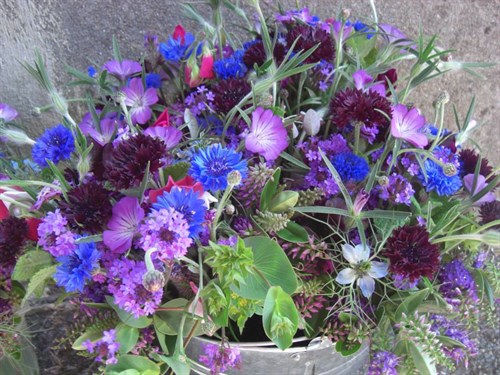 I started 'Forge Farm' in 2013. My aim is to gradually grow the cutting garden year on year specialising in English country garden flowers, herbs and wild flowers. During the summer each week I gather the flowers and sell bunches at the Fresh Fish Company shop on Victoria Pier and Relish Delicatessen on Market Street. The look is seasonal, local and buzzing with life. I also provide a bespoke wedding and event floristry service with the help of my aunt and can be contacted for an initial, informal chat over a cup of tea at the farm.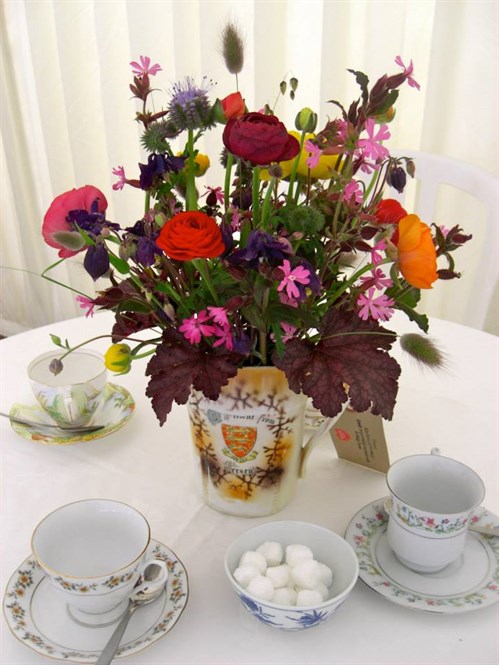 On picking day I get up extra early when the flowers are full and fresh and condition them before making them up into country style bunches, my style hopefully reflects the freshness and simple beauty of local country flowers there are no gimmicks, no sprays, and a mixture of textures and buds that you just don't get from commercially grown flowers.  I couldn't call myself a commercial grower and probably don't fit into the usual mould of florist but I absolutely love the job I have created and wouldn't change it for the world and I hope this reflects in everything I do.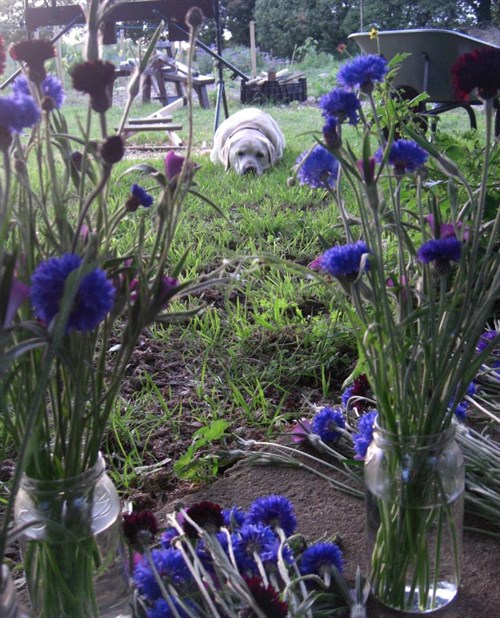 Keep up to date with Elise and find out what is in season on Forge Farm by following her facebook page here: Forge Farm