Date: 19/09/2016 | Posted by
John Garton
---
Dave Brown is a Jersey based potter and teacher, who creates beautiful functional pottery for the home. He first discovered throwing while studying on an Art Foundation course in Lancashire. Dave's skill with pottery was spotted and he was encouraged to study for a degree in Studio Ceramics and Functional Design in Stoke-on-Trent, Staffordshire.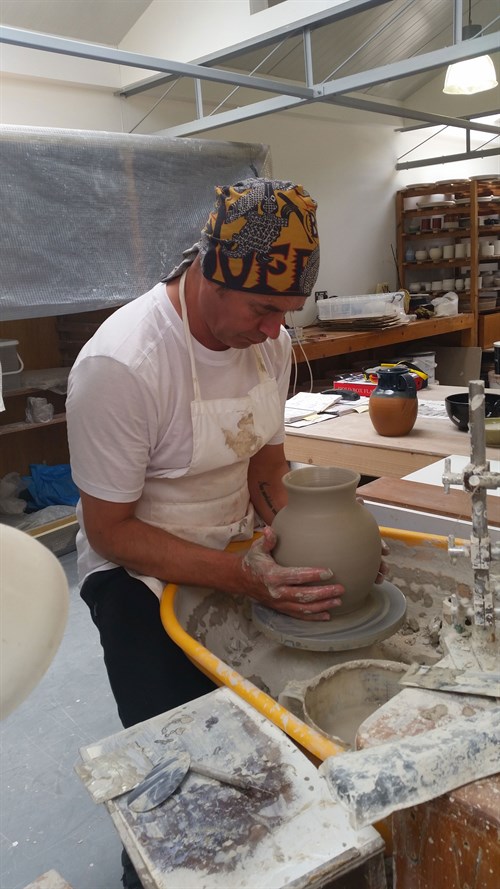 Dave moved to Jersey in 1987 to work at Jersey Pottery where he honed his understanding and control of glazing and firing. Dave spent the next 25 years working for Jersey Pottery, 18 of those as Head Potter. During this time, Dave also started teaching pottery at Highlands Adult and Community Education, sharing his passion for clay and passing on his skills to other islanders.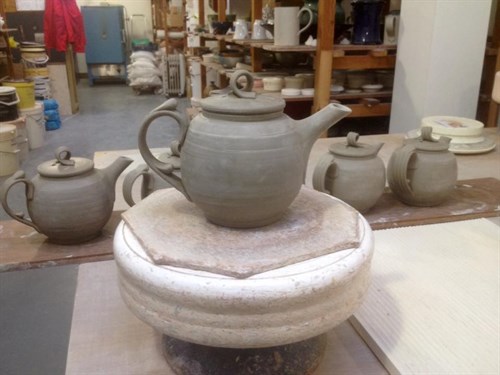 Now based at the Philip Mourant Centre in Trinity, Dave has established a teaching studio and become the Centre's full time 'Potter in Residence' teaching 70 students across 7 evening and day classes. In between the teaching Dave works on his own collections, developing ideas and "making pots using his head, heart and hands." Many things inspire Dave's pottery, particularly the bays on the south coast of Jersey which he likes to explore while rowing in the early mornings, the sea and light influencing the curves and colours that Dave uses in his work.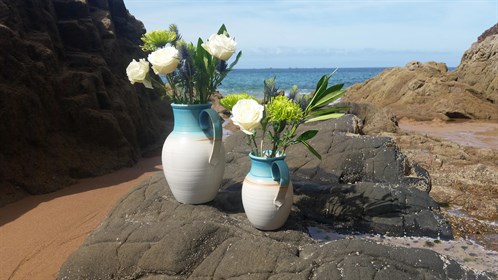 Keep up to date with Dave via his Facebook page here: David Brown. Potter