Date: 10/06/2017 | Posted by
John Garton
---
After working in accountancy for over 40 years Alan's transition to being a published children's author started with telling bedtime stories to his grandson Bertie. 
Seeing how much his grandson loved the stories Alan decided to write them down and asked family friend Molly Hall to create illustrations to accompany the books for publication.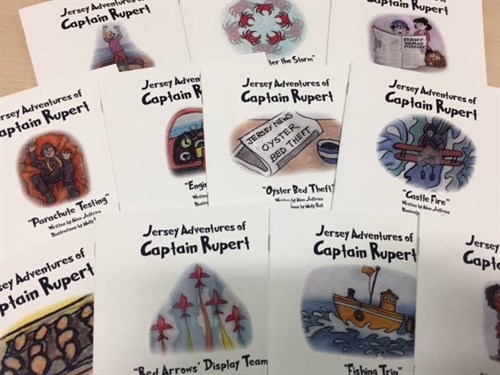 The Jersey Adventures of Captain Rupert follows a young pilot and his trusty sidekick Laurie the dog who live above the Aero Club in Jersey. The bedtime stories are set in Jersey and see Rupert and Laurie solving mysteries across the Island, a popular tale being that of the stolen Jersey Royals by a fake Jersey cow. 
Bertie said: "They are very funny stories and I love my granddad reading them to me. I sit on his lap and laugh at Laurie the dog who eats seaweed and drinks bird bath water!"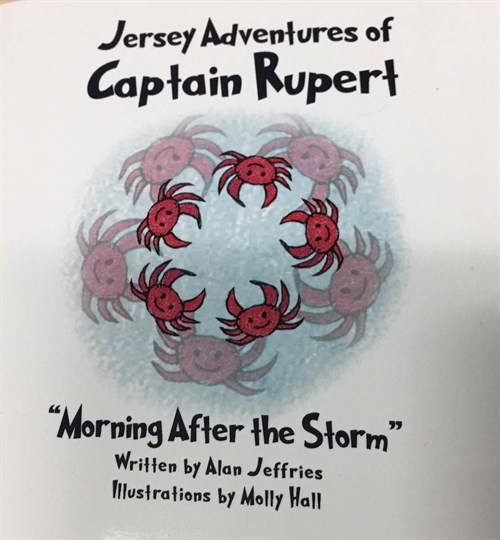 Copies of Alan Jeffries series 'Jersey Adventures of Captain Rupert' can be bought from the Jersey War Tunnels, The Fresh Fish Company and Classic Herd at St Peter. The books will also shortly be available from Waterstones, La Mare Wine Estate, the airport and various Museum shops.