Date: 02/05/2016 | Posted by
John Garton
---
Aida Neal designs and makes jewellery in sterling silver, some of her pieces incorporate semi precious stones or found objects such as broken tiles and beach glass found on Jersey's beaches.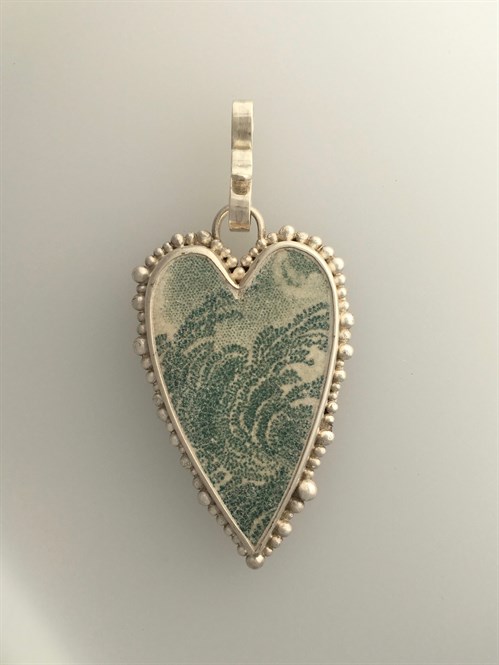 Aida was born and raised in Jerez de la Frontera in the south of Spain, and gained a Bachelor of Fine Arts Degree in America. After university, Aida worked building both harpsichords and ultra light craft before meeting her husband and moving to Jersey.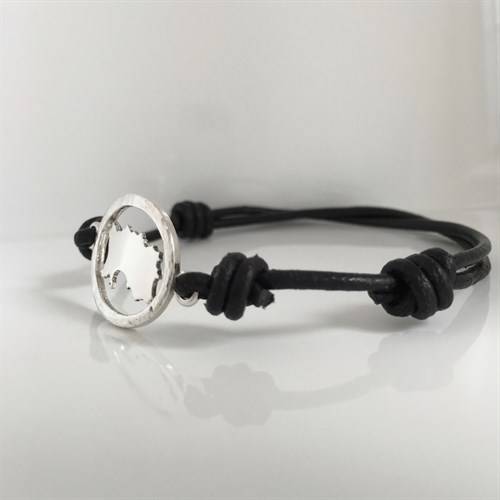 "For many years I was a very busy mum but my workshop was always on the side," explains Aida, "I started playing around with jewellery again a few years ago, as it doesn't require a lot of room, and I had collected quite a few tools over the years." Aida took a selection of art and jewellery making classes at Highlands College to regain her confidence, then started to make jewellery for friends and family. "In January this year, I decided to set up as a sole trader, and here I am."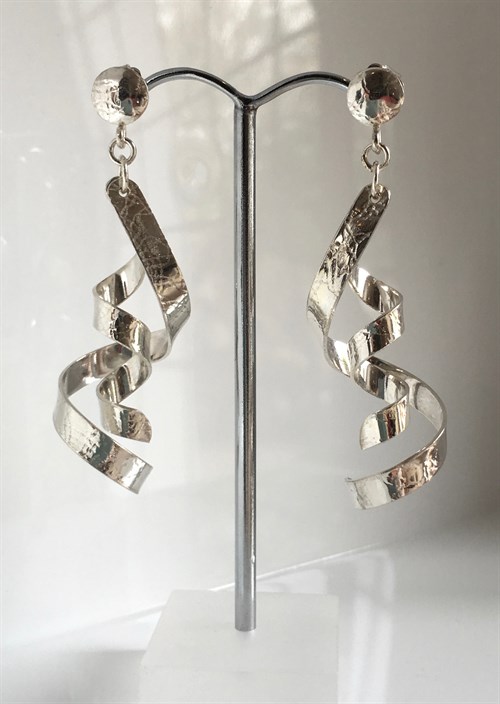 Aida takes her inspiration from nature, some days she wakes up with an idea in her head, and heads straight to the workshop to begin making. Other times, she makes sketches from things that inspire her and stores these in a sketch book to work from at a later date. Once Aida has her idea, she makes further sketches and studies, and considers the materials to use, "I then get a piece of silver sheet, or wire, or whatever I think is required, and start sawing, filing, soldering, forging, hammering… whatever technique I need to use to get it done. I only use traditional tools and techniques, and every item I make is from my own design and inspiration," she explains.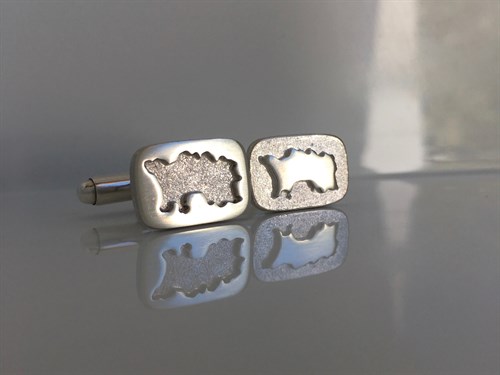 "Love Jersey" is the name of Aida's most popular collection, which includes either the shape of the island or an item from Jersey, like locally sourced beach glass, which is incorporated into the design. The range includes bracelets, cufflinks, pendants and necklaces.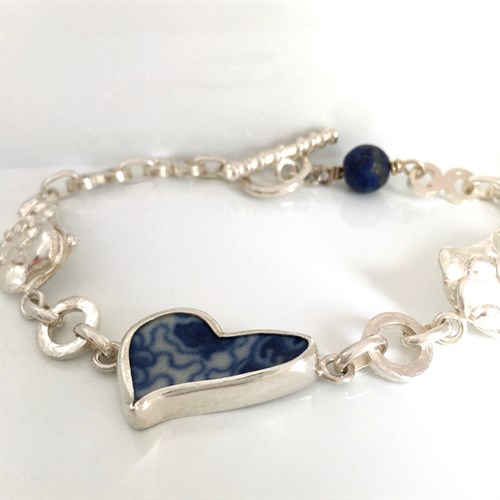 Aida decided to apply for Genuine Jersey membership as " I love what Genuine Jersey stands for and their values, specially in this modern world of cheap multi production and throw-away society.  I am obviously not from Jersey but I adore this island, its beauty, history and people. Being a member of Genuine Jersey, a platform that protects good quality and craftsmanship in Jersey, is a total privilege and an honour to me."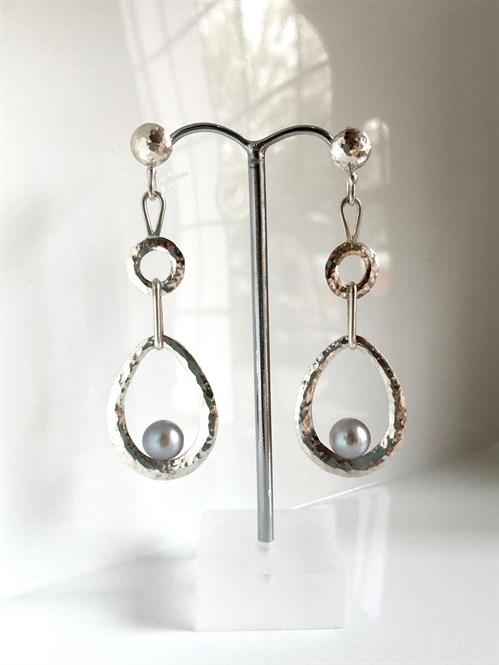 Currently, Aida is busy designing a bridal range, and setting up an Etsy shop for online sales. On island, her work will be found at Glyn Burton's shop at Devil's Hole, opposite the pub, and will soon be available from the Harbour Gallery in St Aubin.