Valley Foods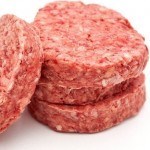 ---
Valley Foods is a locally owned and run food wholesale operation, founded in 1981 with the aim of providing a fresh approach to the food and drink trade in Jersey.
Over the years the business has developed – including being at the forefront of online shopping in Jersey – and it is now fully established at La Solitude Farm in the eastern parish of St. Martin.

Valley Foods produces a range of ready meals, using local produce – including Jersey Angus beef – prepared and cooked by chefs using only fresh ingredients and local Jersey produce - in the on-site production kitchen.

This range includes soups and the traditional Jersey bean crock (les pais au fou) which is best be described as a sort of Normandy cassoulet. The range also includes: lasagne, spaghetti bolognese, chilli con carne and beef curry made with Jersey Angus from local dairy farmer Paul Houzé of Lodge Farm, St. Saviour.

The production of Jersey Angus is a new rural industry, which came about because of changes in legislation relating to the Island Herd that now allows for the importation of semen to strengthen the breed and its dairy production. In addition, it has enabled dairy farmers to develop a niche meat product achieved by crossing Aberdeen Angus with the Jersey so the Aberdeen adds body and taste to produce a very impressive beef.

This cross breeding poses no threat to the world-renowned status of the Island herd as Jersey Angus cattle are produced from the dairy cows not used to breed dairy herd replacements.

Valley Foods has been at the forefront of developing and supporting the local Jersey Angus beef production in Jersey as the company's ethos is to support Island producers and to use quality fresh produce in its products.

Valley Foods also works closely with other Jersey producers and fisherman to source the fresh products for its recipes. There is also an on-site butchery department at La Solitude Farm to produce the range of Jersey Angus burgers and cuts of meat.

Valley Foods' products are available online at www.valleyfoods.je.
---