The Channel Islands Co-operative Society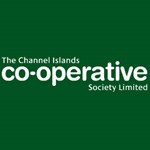 ---
Since 1919, when our first food store opened its doors, we have been an integral part of the local community and today employ more than 1,000 islanders. We're passionate about the islands which we call home, and support many local community groups and charities. As a locally owned business, owned by 100,000-plus islanders, our local community is at the heart of everything we do.
In our Aims and Values we state that we want "To play a meaningful role in the community, especially in charity and environmental matters". We seek to do this in a number of ways and take every advantage to support as many charity and community projects in the Channel Islands as we can.

We are passionate supporters of local suppliers and growers and are proud to work closely with local producers who provide over 1,000 local products for our stores. Buying locally not only supports our economy and local agricultural sector, it also preserves the environment by reducing food miles.. We spend £10.5million with local suppliers every year. We are also backers of the Keep Jersey Farming campaign.

From donating raffle prizes and holding bag packs in our stores to supporting local environmental projects and sponsoring events, our support for the community is both constant and far-reaching. During a typical year the Society will donate to around 250 organisations, and allow around 100 charities to collect at our stores or bag pack at our tills. We helped approximately 300 charities in 2015 by donating prizes and goods to the value of £10,500. Every year we donate around £25,000 from the Eco-Fund to local environmental projects and also give away around £17,000 annually to charitable causes through the Helping Hands scheme. The Channel Islands boast a small, tight-knit community with wide-ranging needs in many areas. The Society's aim is to ensure that it recognises all needs, however large of small, and do the best that it possibly can to keep The Co-operative family spirit alive.

It's not just what we do as a business to help our local community that is important, our colleagues play a huge role in supporting our community too. Our colleagues don't always shout about what they are doing but they are often actively fundraising in their own way, through sponsored walks, team challenges, bed pushes and the like.

We pride ourselves on being a caring and responsible employer, encouraging training and development within an environment free from discrimination, victimisation or harassment. The workforce reflects the community and values the contribution of the individual, irrespective of sex, age, marital status, disability, sexuality, race, colour, religion or origin. The Society, which has various branches across the Channel Islands, including food stores, Homemaker, Travelmaker, Funeral Care, Medical Care and Pharmacy Locale, provides a safe and healthy workplace.
---