Stinky Bay Brewing Co.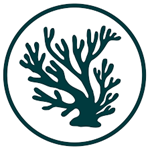 ---
Matt Topman, brewer, founded Stinky Bay Brewing company four years ago. What initially started as a partnership with a friend, after a crazy idea one night when they were away travelling together, is now producing around 50,000 litres of beer a year in the Stinky Bay microbrewery; that's enough for every adult in Jersey to have a pint. Matt now runs the brewery on his own (with a little help from family and friends), and loves every day that he does.
The brewery is named after a rugged bay on the north coast of the island, near Faulkner Fisheries. Popular with surfers and fishermen, it's somewhere Matt spent a lot of time when he was growing up. Though it's real name is La Pulec, everyone knows it as Stinky Bay, or simply Stinkies, owing to the heaps of seaweed that build up during the winter. Matt wanted a catchy local name and it fit the bill perfectly.

Stinky Bay allocates 1% of their revenue to support charities and other good causes. They don't solely give to registered charities, which means they have the flexibility to support smaller and impromptu good causes; be that feeding street dogs or sponsoring litter-picking.

You can find Stinky Bay beers on draught in a lot of local establishments, or the bottles in their fridges. You can also buy their mini kegs or bottles in most supermarkets or independent retailers on the island.
---