Solitaire Consulting Ltd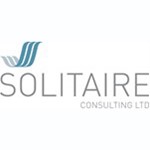 ---
Solitaire Consulting Ltd is a locally owned independent management consultancy. We help businesses of all shape and size grow efficiently and effectively, specialising in adapting to change and making more effective use of technology.
We bring a fresh approach to consultancy by focussing on practical solutions that can be readily implemented. This ensures we always deliver value and you get a positive return on your investment.

Solitaire Consulting was established in 2006 by local resident, Paul Every. To supplement Paul's extensive experience of change management, process improvement and technology, we use a network of Associates, who can be called upon when your project demands additional, or specialist skills. All Solitaire Consulting Associates are fully trained professionals operating as independent contractors or consultants in their own right. Associates are either Jersey or UK based and will be selected based on their experience and fit with your requirements.

---