Signtech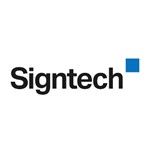 ---
Established in 1986 and now the largest visual communications company in the Channel Islands, Signtech provides a full range of signage solutions and services ranging from design through to print, manufacture, servicing and installation.
With products ranging from stationery and POS, vehicle graphics, window films and fascia signs, full building wraps and the latest digital light boxes, we are able to cater to all levels of client, be they home owner or UK franchise.

With a team of over 20 experienced staff, our business philosophy is to focus on the client. We offer a highly competitive and comprehensive service no matter how large or small the business needs, and each client has a dedicated account manager who ensures all requirements are met. We strive to deliver maximum customer service while focusing on high quality design, manufacture and installation.

First impressions last and being a visual communications company, our aim has always been to stimulate and inspire our customers and staff to create exciting choices. We see our entire premises as a showroom, with each area reflecting a sector of the business so that all who visit see examples of our products in situ and offer free advice clinics to business owners looking for guidance and support.
---