Nature in the Frame Photography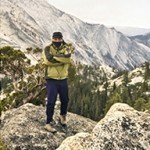 ---
I love photography, I love landscapes and nature and that provides me with my excuse and my way in! I have a large portfolio of local images that I hope reflect not only my passion for photography but also my passion for Jersey. Most of my prints are sold in limited edition runs of 50 or 100 prints. This keeps me on my toes and ensures that new images are added to the website on a regular basis.
In an effort to cleanse and make safe, improve upon and profit from, too many of us have lost sight of what was once there and difficult to avoid. The curves and lumps and bumps, the furrows cracks and creases, the textures and the tastes that permeate the air and the colours and smells that assault the eyes and assail our other senses.

I hope you will take time to look through the galleries and enjoy the photographs inside my website.

My passion is for the landscape and the light that sweeps across it, painting it in its colours and defining its tones, shaping its mood and characterizing its seasons. I suppose I work in extremes, producing long wide panoramas;scene stealing and angle stretching images at one end of the scale and then focusing on the unseen and underfoot the details and minutiae, the world within. I feel relaxed and alive in the mountains and the wilder places of our planet but always enjoy coming back to my home in the Channel Islands & taking photos of Jersey with its stunning coastline and dramatic beaches and the inherent colours indelibly stained into the islands granite heart.

I am not an equipment buff; life is too short to be bothered with the comparative qualities of different bodies, makes sizes and focal lengths. By error more than trial I use Nikon equipment in the large, it is sturdy and reliable and vocally praised by Paul Simon. Although my days of using Kodachrome have now been surpassed by digital technology. My best bit of kit is my Manfrotto tripod, built to last and withstand the abuse that I heap upon it with good grace and more importantly integrity. Lesser beasts have succumbed and litter the high hills where they lie. And Adobe Photoshop rules the screen, taking pride of place amongst a plethora of other redundant applications in my iMac.
I have a large portfolio of local images that can be printed to a variety of sizes.
---