Jersey Electricity plc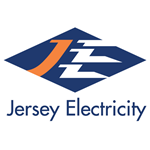 Chris Ambler
The Powerhouse
P.O.Box 45
Queens Road
St Helier
Jersey
JE4 8NY


Telephone: 01534 505566
Email: cambler@jec.co.uk

shop
---
Jersey Electricity is the leading provider of low carbon energy in the Island, supplying and distributing in the region of 650 million units of electricity per year to 40,000 homes and 7,000 businesses.
Providing that electricity affordably, securely and sustainably is our main purpose. Sustainability is at the core of our business and defines how we achieve our aims of taking care of our customers and protecting the environment long term.

Over 95% of the energy we supply is imported from EDF in France. The majority of this power is sourced from low carbon forms of generation, in particular nuclear and hydro power as well as other renewables. This low carbon imported electricity has helped cut Jersey's overall carbon emissions by a third in 20 years despite demand for electricity increasing by 40%. And from 2013 we will be able to meet the Island's full demand with certified low carbon supplies, further reducing emissions.

On-Island generation remains in place at La Collette Power Station primarily for strategic security of supply and to manage import costs when necessary. Since 2011 we have also sourced power from the States-owned Energy from Waste (EfW) plant situated alongside the power station.

Jersey Electricity plc's non-energy business interests include Retail, Property, IT and Building Services, contributing to our overall turnover of £100million. Largely owned by the States of Jersey but independently run, we see ourselves as a partner in the community, supporting areas close to our values.

Being a large Corporate Sponsor of Genuine Jersey is an extension of that community support. Through it we can help to back those food producers, craftsmen and women and artists for whom sustainability is also a by-word for their businesses and who have the Island's best interests at heart – as we at Jersey Electricity do.
---