islands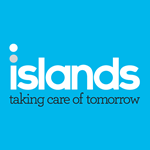 ---
As a truly local insurance company, Islands insurance believe it is of utmost important to put something back into our local community.
Therefore, since 2009, we have sponsored a bespoke NFU Mutual Commercial Combined Insurance scheme for Genuine Jersey members with a turnover of less than £250,000 a year. This scheme provides free Public and Product Liability cover at a limit of indemnity of £2.5 million, with optional cover extensions for lower than normal premiums. This sponsorship remains in place today, assisting smaller members to compete in a competitive local environment.

John Garton Chief Executive Officer of the Genuine Jersey Products Association said 'The cost of public and product liability insurance cover is a barrier by new start-up producers and hence the Association is particularly pleased that Islands insurance offers this cover at no cost to the Association. The Management Committee is immensely grateful to Islands insurance for their continued support.'

The Islands insurance group of companies have a successful track record of providing insurance solutions to individuals, businesses and organisations over many decades.

We pride ourselves on providing a local, personal service. Our guiding principles are;

Customer focus – everything we do must be in our clients best interests, so we pay particular attention to understanding our clients and their needs.

Value for money – as well as paying attention to detail, we also pay attention to providing competitive insurance, risk management & other services.

Trust – we always act honestly & with integrity, dealing with people fairly and delivering on our promises.

Prudence – we manage our business responsibly.

Development of skilled people – we encourage our people to make a real contribution in their specialist areas. This approach allows them to continuously develop their skills, broaden their experience and achieve higher standards & qualifications.

Over the years we have grown largely due to personal recommendation – that must be the best advertisement of all.

Peace Of Mind
We are registered Insurance Brokers. The Islands Insurance Group was established in 1978 and has a successful track record of providing insurance solutions to individuals, businesses and organisations alike.

High Quality Service
We put our clients first. We guarantee immediate access to experienced people who care. We take pride in developing successful and close working relationships with our clients.

Tailored To Suit Your Needs
We listen to you to establish your needs. We recommend the best solution for you. We regularly review your needs to ensure you remain fully protected.

Hassle Free
Our claims procedure is straightforward and efficient. Our friendly staff work on your behalf to secure the best possible outcome.

Competitive Rates
We have exclusive arrangements with leading insurers to provide our client with the most competitive and comprehensive policies available.

Innovative
We have developed unique and specialised products, which are tailored to the needs of specific organisations.
---