Brewin Dolphin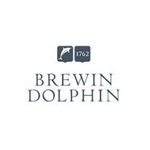 ---
The Channel Islands office, based in Jersey, can trace its heritage back to 1972, when London brokers were first able to operate outside the capital – and Brewin and Co were keen to serve their local clients with a local office.
We help our clients shape their personal financial journey. Understanding their ambitions and providing support to achieve them, through long-term thinking, award-winning research and expertise borne from experience.

Our clients look to us to help create an income, grow their wealth, and pass it on efficiently and effectively. Our clients trust us to help protect their family and plan for a long and profitable retirement. Clients rely on us to help make the most of business sales, inheritance, bonuses, windfalls and winnings.

Whatever your circumstances, we offer wealth planning and investment management that's appropriate, personal, honest and clear. And whatever your ambitions, we're here to help you use wealth to enrich your life.

Discretionary Management
We manage most of our clients' investment assets in individual portfolios on a discretionary management basis. This suits clients who want their investments selected and managed to meet their particular needs but who prefer not to be involved in the day-to-day management of them. We are passionate about managing our clients' money and are always happy to explain more about the investment decisions being made for you.

Advisory Dealing
The Advisory Dealing Service is most often commission-based with fees charged for administration as required. This is a more passive service, where we provide advice on the merits of any investment within the scope of our expertise, only when requested by you to do so. Furthermore, monitoring of the portfolio or individual stocks is not an obligation taken on by ourselves.

Execution Only
Our Execution Only Service is available to clients who make their own investment decisions and do not require any advice. We will act only when instructions have been received from you.
If you would like to find out more, we would welcome the opportunity to have a chat about your circumstances and the help that we can offer you.
---