Date: 26/01/2015 | Posted by
John Garton
---
Are you a Jèrriais speaker? Would you like to find out more about our local language, or just hear how it sounds? L'Office Du Jèrriais have organised Coffee and Chat sessions, or "Café et caqu'téthie", as a fun and informal way to practice your Jèrriais.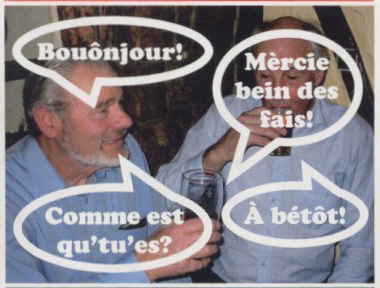 The sessions take place every Thursday between 10.30 and 11.30 at Costa Coffee in Bath Street. They are drop-in sessions so no need to book, but you do have to buy your own coffee! Tony Scott Warren explains "We usually have between 8 and 12 people ranging from native speakers to beginners and even some people who just want to listen to some Jèrriais being spoken without a desire to learn it."
There are a broad range of conversation topics, everything from comments about current events to temps passée on the local farms. Tony says that "It's a very relaxed atmosphere with bits of conversation in English, French and Jèrriais." The sessions have become so popular that they are now almost self-sustaining, in that if the L'Office Du Jèrriais team are unable to attend on occasion, the group simply carries on without them.
If you'd like to brush up on your Jèrrais, or simply enjoy the sound of it, drop in on a Thursday morning. Tony Scott Warren explains that "Everybody is welcome - just look for the table with the crapaud logo or listen for the Jèrriais and the laughter!"