Date: 06/02/2017 | Posted by
John Garton
---
Pebble.Love is a new and previously unseen art venture in Jersey. Michelle Noel and Neil Kenney chanced upon their artistic talents after a summer beach afternoon turned into an arts and crafts evening.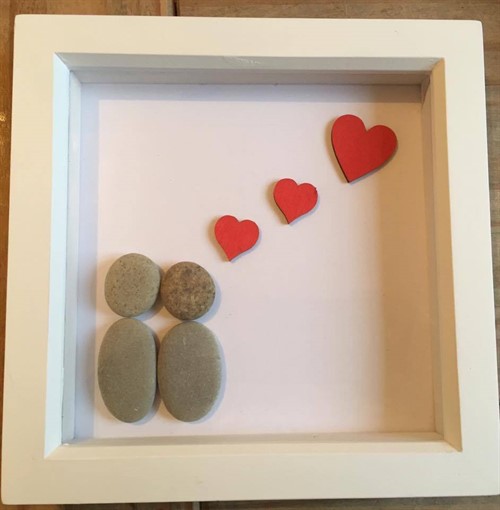 They make bespoke portraits using pebbles and other items such as driftwood, ribbons, string and carved wooden decorations. These portraits are then simply framed to bring a quirky art piece to their customers' homes.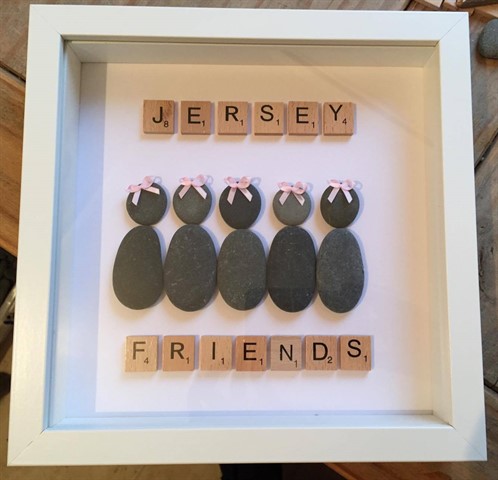 Michelle Noel, co-founder of Pebble.Love, said: "We hope to bring a piece of the beach into every home."
Each of their Pebble.Love pieces are as unique as the pebbles they find on Jersey's beaches. From pebble family portraits, to first born pebble moments, or picturesque pebble scenes every piece by Pebble.Love art tells a unique story.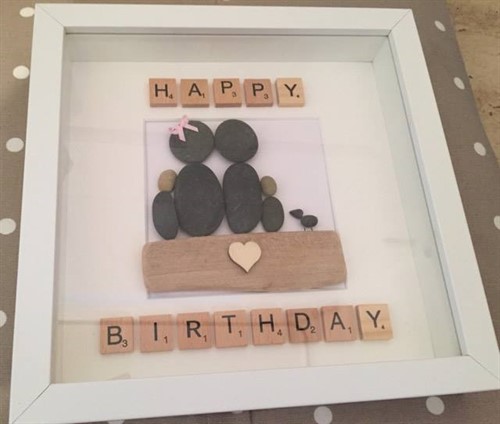 Michelle and Neil can be found on Facebook here: Pebble.Love