Date: 18/01/2016 | Posted by
John Garton
---
Chloé Fosse hand paints wooden signs with popular Jersey phrases, as well as taking orders for personalised and bespoke signs. Chloé's business started when she was asked to share a nautical themed craft stall with a friend, and she came up with the idea of painting signs. These proved to be very popular and since then the business has evolved with most orders coming through her Facebook Page.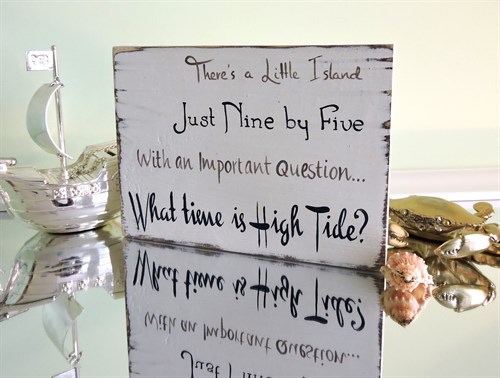 Chloé enjoys the flexibility of working for herself, saying that "I have been doing this now for the last two and a half years and it is great as I can work around looking after my little boy." She spends the mornings preparing the wooden base for the signs, using reclaimed pine sourced from Acorn Woodshack in Trinity. Once the background is painted, Chloé develops a design which is then hand painted on to the timber.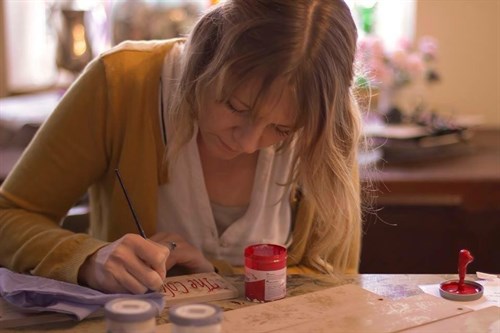 The popularity of different designs depends on the time of year. At Christmas "Bouan Noué" -Jèrriais for "Merry Christmas" - was the biggest seller. During the summer months signs which read "Jersey Days and Jersey Ways, Sun, Sea & Sandy Bays" are  most popular. Chloé also makes signs which read "Alraght Ma Luv" and "Ah Bah Crie, Eh!" as well as a painted version of local granite marriage stones, which are very popular as wedding and anniversary gifts.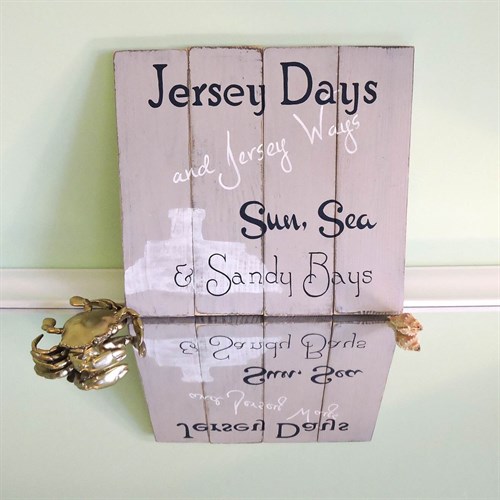 Chloé's hand painted signs can be found at Ransoms Garden Centre, Morton & Morton St Peter, and various craft fairs and events throughout the year. Keep up to date with Chloé's work via her Facebook Page It's a Sign.